As Queensland's property prices continues to rise, the spotlight this October shifts to the top-tier real estate transactions that are painting a promising picture for 2024.
While Brisbane properties didn't make an appearance in our list of top sold properties in Queensland last month, the capital city is showed an increase in median property prices for the 7th month in a row, underscoring the region's increasing allure to homeowners and investors alike.
As we delve into October's real estate activity, the spotlight is on the highest-selling properties that not only reflect the dynamic Queensland market but also the skills and talent of the real estate agents in bridging buyers with their ideal properties.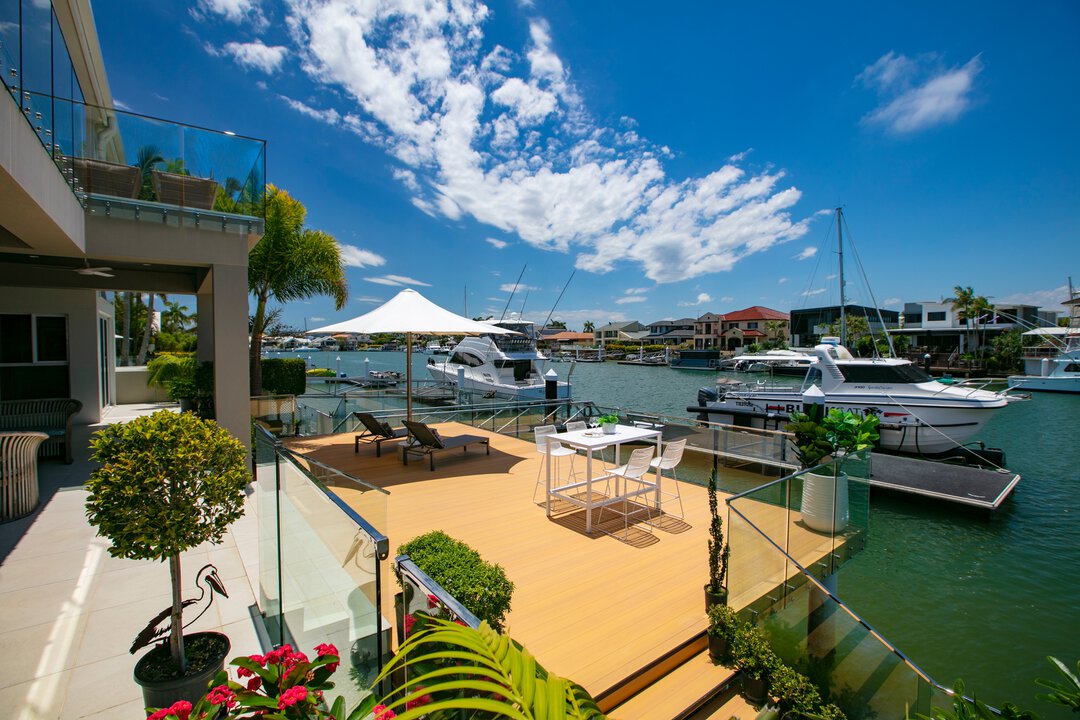 4 bedrooms, 3 bathrooms, 2 car spaces
15 Cypress Court, Minyama, QLD, 4575, Australia
Agents: Richard Scrivener, Loren Wimhurst
15 Cypress Court, with its north-facing stance, reflects a beautiful blend of Florida beach house charm and modern architectural elegance. The tranquility seeps through its timber slated vaulted ceilings and beams, filling the space with a calm, airy vibe.
The master bedroom on the ground floor is a retreat, offering serene views of the stunning waterways. And as for extended family or guests, the separate living quarters provide a private haven. From the alfresco entertaining area to the private pontoon, all ocean adventures are welcome.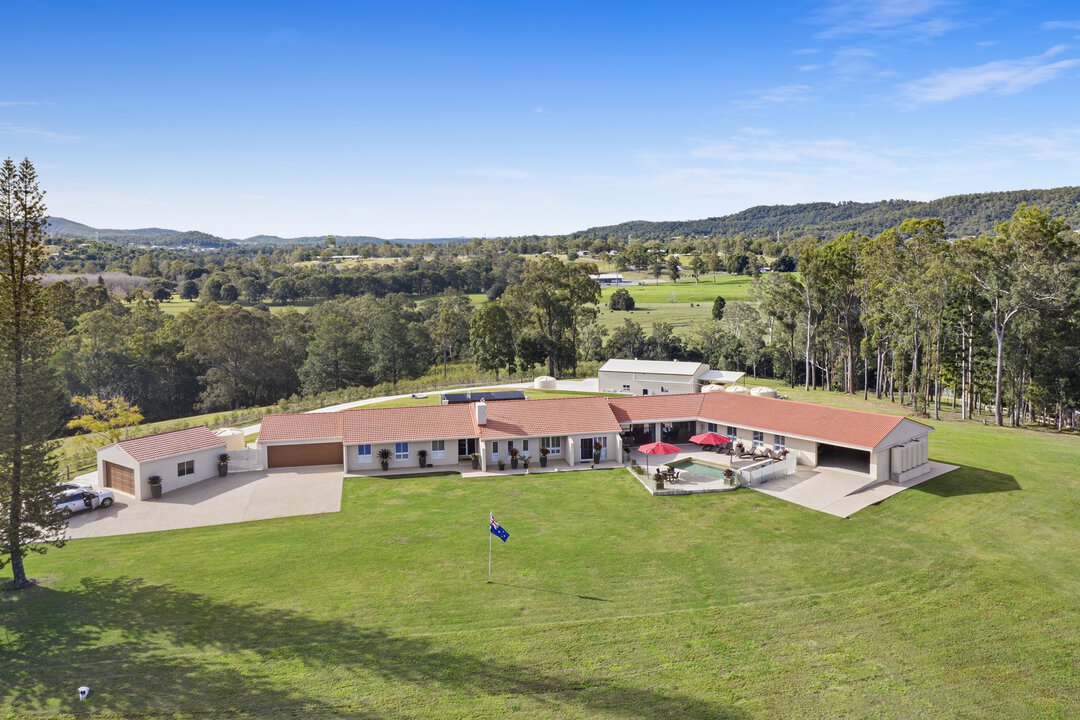 4 bedrooms, 3 bathrooms, 10 car spaces
160 Guanaba Creek Road, Guanaba, QLD, 4210, Australia
Agents: Drew Slack-Smith
Situated at the heart of 10 acres of open parkland, this residence at 160 Guanaba Creek Road stands as a notable centerpiece in the serene locale of Guanaba.
The meticulously designed living spaces and bedrooms offer a blend of spaciousness and grandeur, complemented by the enduring elegance of sandstone bathrooms.
Nestled along the Coomera River, this boutique estate lies in a prestigious neighborhood, conveniently located near schools, essential services, and the M1, making it a compelling consideration for those seeking a harmonious blend of luxury and practicality.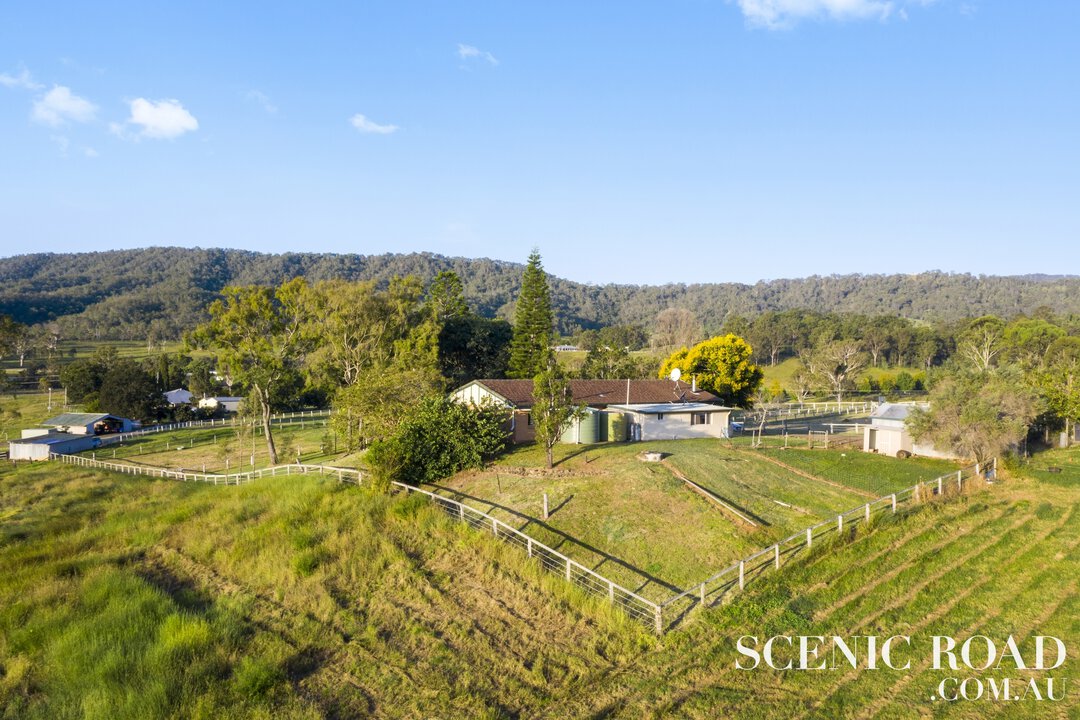 8 bedrooms, 4 bathrooms
422 Cainbable Creek Road, Cainbable, QLD, 4285, Australia
Agents: Drew Slack-Smith
Spread over 185 acres on both banks of Cainbable Creek, this rural estate embodies a fine blend of investment potential and homely allure in the coveted locale of South East Queensland.
The boutique farm showcases a robust infrastructure, designed to cater to a myriad of agricultural or residential purposes. Segregated into two titles, the estate boasts a variety of living accommodations, abundant water supply from the creek or bore, and is fully fenced to accommodate both equine and bovine needs.
The centerpiece, Meadowbrook Homestead, is nestled within two acres of meticulously curated gardens. It houses three bedrooms, a country-styled kitchen with a spacious dining area, and an alfresco outdoor entertaining space, among other amenities. Additionally, it features well-maintained guest quarters, adding to the living space versatility.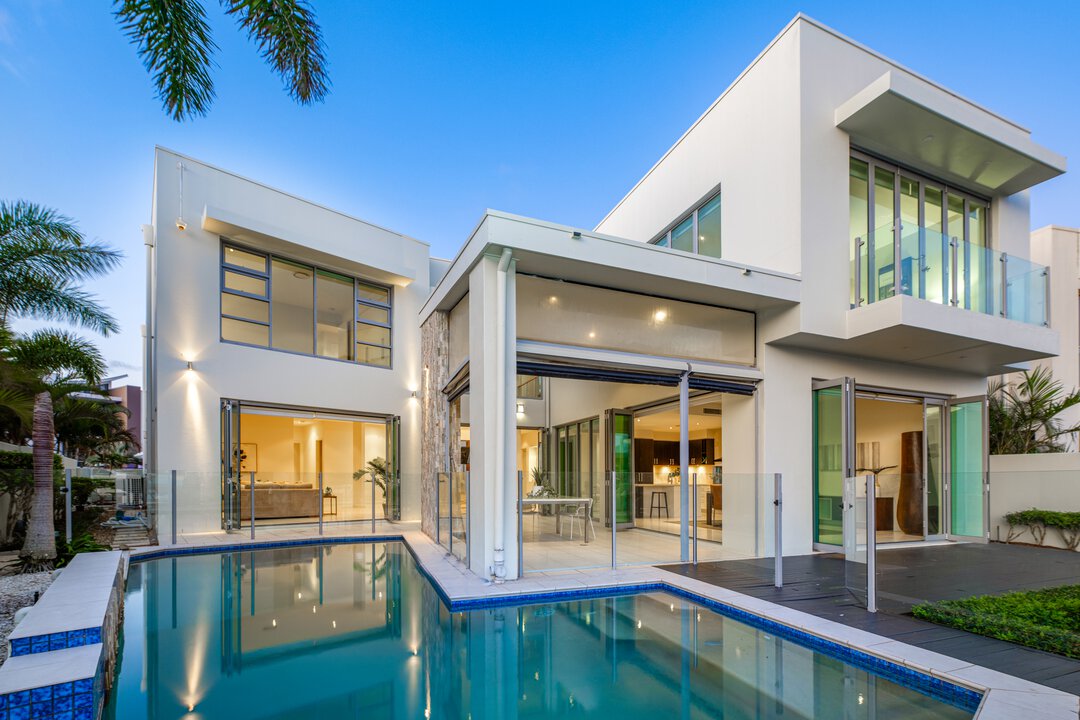 5 bedrooms, 3 bathrooms, 4 car spaces
25 Royal Albert Crescent, Sovereign Islands, QLD, 4216, Australia
Agents: James Drake
This property nestled in the prestigious enclave of Sovereign Islands is a haven for those with a penchant for entertaining. The two-level residence, set on a 701sqm fan-shaped plot, encapsulates sleek design with functionality.
Located on a peaceful street within a secure community, and minutes away from local amenities at Paradise Point or a short boat ride to South Stradbroke Island, this property is an enticing prospect for those seeking a harmonious blend of luxury, comfort, and entertainment potential.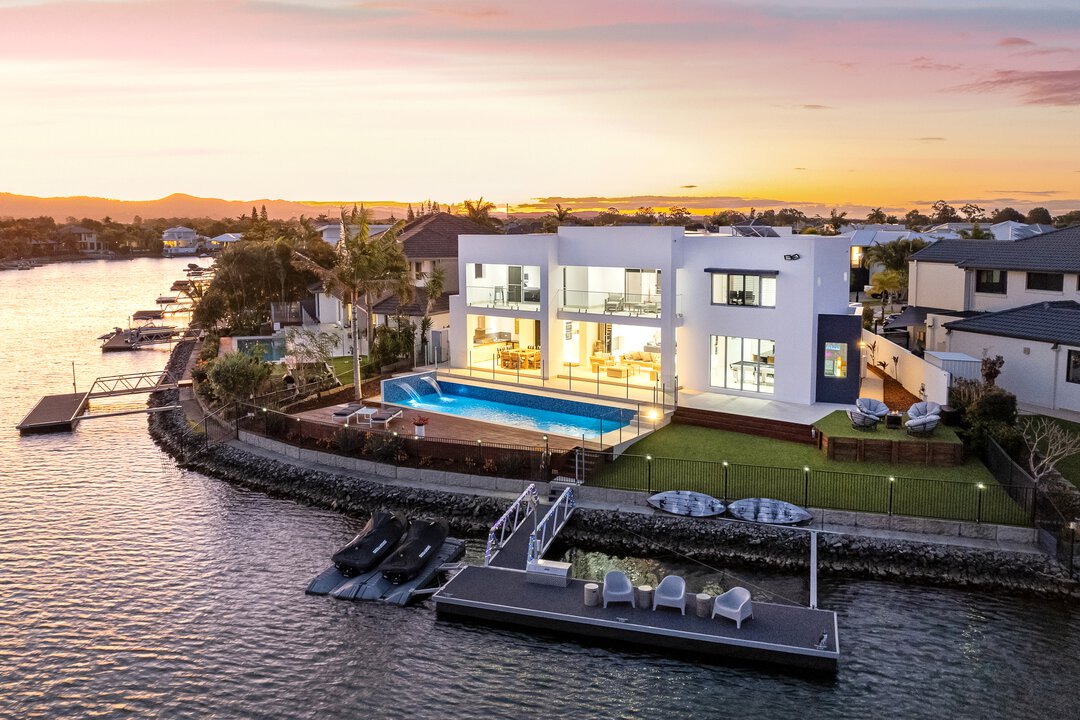 5 bedrooms, 3 bathrooms, 3 car spaces
28 Mandolin Avenue, Helensvale, QLD, 4212, Australia
Agents: Sally O'Neill
Nestled in the serene Oyster Cove, this offers a sprawling waterfront and meticulously designed spaces. Its open ambiance, thanks to a grand entry void, flows seamlessly through bi-fold doors into an alfresco area, blending indoor and outdoor living.
Just beyond the gates, the enviable location provides easy access to Hope Island's golf courses, marina village, and natural trails, embodying a harmonious blend of luxury, leisure, and nature.
Looking for more real estate?
Check out our past top sold property features:
Top Sold Properties in Gold Coast – September 2023
Top Sold Properties in Sydney Over $6 million: October 2023
Top Sold Properties in VIC – October 2023
Explore available Brisbane real estate or Gold Coast real estate listings on Soho.com.au. Set up your match profile on Soho and our AI will create a personalised list of property matches for you to rank from over 100,000 available listings.