If you've ever sold a home, you've probably been told that the first impression is everything. Which is why a house facade, which greets a potential buyer as they enter your property, makes a huge difference.
Home facades are the first point of contact, alluding to what's behind the walls. I think we've all been to that one home, perhaps as a guest or a hopeful buyer, and thought "wow, this is going to be good!"
But even if you're not selling your house, what you come home to at the end of the day should be a source of pride. To give you a little inspiration, we've scoured Australia's coolest house facades. Whether you want to warm up an ultra contemporary triplex or modernise a more traditional white Victorian, or simply if you want to gaze at really beautiful properties, this list of gorgeous home facades will give you what you need.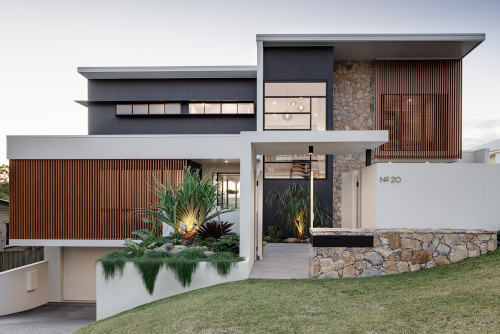 This is a great example of a more structured, flat roof home with a ton of warmth and texture. The large timber window screens and stone cladding give a cool edge.
Check out more properties for sale in Brisbane.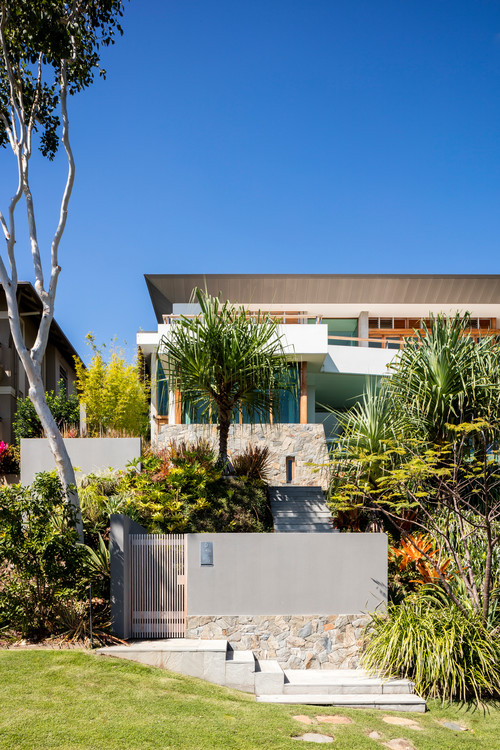 A lot of thought has been put into the foliage decorating this house facade.From palm trees to shrubs, the leafy trees offer a tropical feel and a little extra privacy.
Check out more properties for sale in Cairns.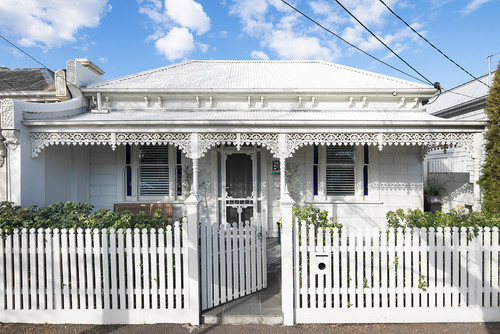 This one-story Victorian style home is all the rage this decade. As the appreciation for this kind of home grows, we find more owners emphasising the bright white, picket fence and softening it up with leafy bushes.
Check out more properties for sale in Clifton Hill.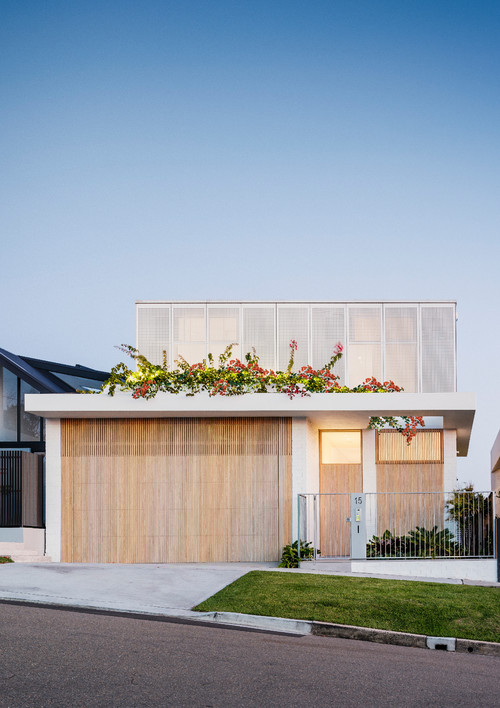 A contemporary exterior with block shapes is warmed by pink flowers that hang from the flat roof onto the front door.
Check out more properties in Sydney.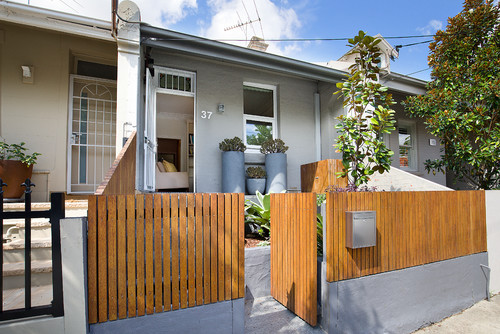 This one-story home is given a little more volume with the grey slabs on the bottom and wood panelling on the top. Large vases are in the same grey as the slabs, offering balance and harmony to the house facade.
Check out more properties in Sydney.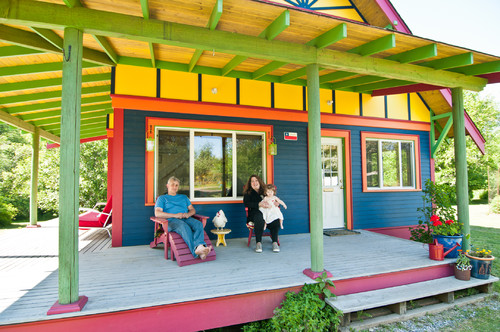 What's not to love about this "salsa house"? Bright, bold, playful, it reminds us of a time of childish innocence. Afraid of too much colour? Take it down a notch and just paint one facade, column, door, or you can even get a bright coloured or printed vase to decorate the entrance.
Check out more properties in Melbourne.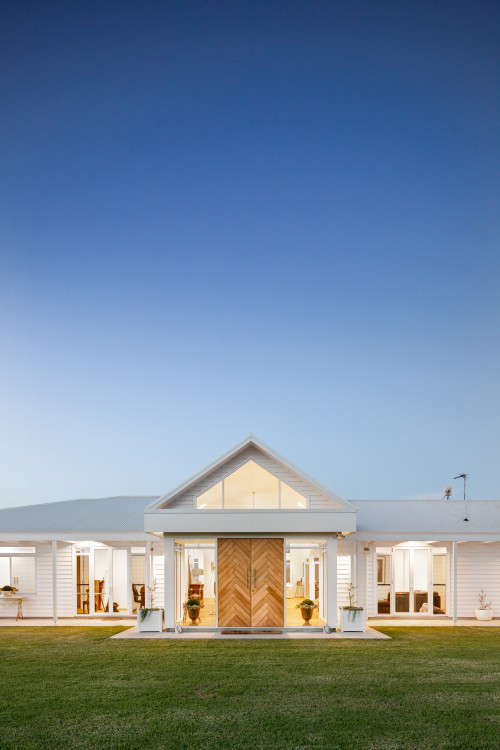 What's immediately remarkable about this home facade is the herringbone front door. It instantly gives it a decorative edge whilst maintaining the laid back feel that raw materials, like wood, often offer.
Check out more properties in Cambooya.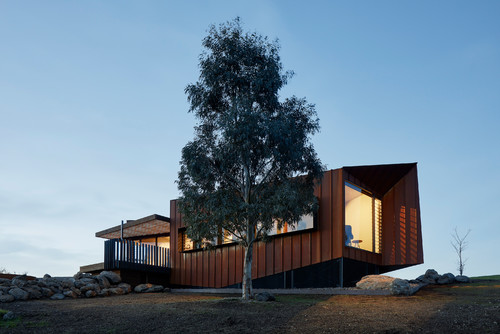 This home has a particularly unique build, with angular shapes that juxtapose the beautiful, bare land it sits on. Sometimes the house speaks for itself.
Click here for more properties in Geelong.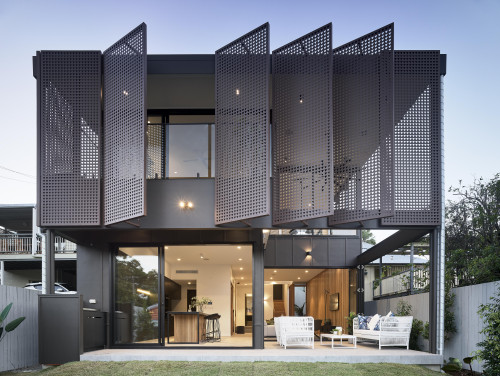 A modern, flat roof home in Melbourne gets an even edgier addition with sleek, onyx panels to shield the interiors from sun and lookers-on.
Find more properties in Melbourne.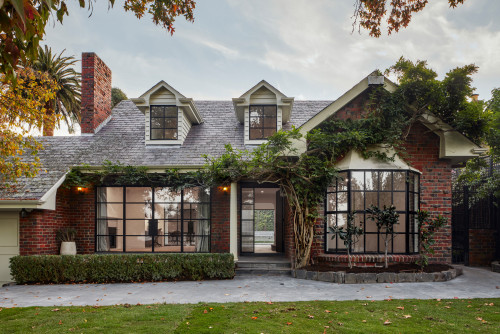 Red brick can seem outdated to some, but if you add some bold, black window panelling, it gives it that modern edge. Not to mention the lovely greenery that sweeps over the straight lines and edges, softening the house's facade.
Search for more properties in Melbourne here.
Wanna get into your dream home faster?
Keep yourself updated with useful tips like these by downloading our app for the full Soho experience. Not only are we finding you your dream home, but we're also helping you save for it and decorate it! So don't forget to swipe on your property matches so we can get you there faster.