House prices are a hot topic in Melbourne, and many are wondering if they will drop in 2024. While some economists believe that prices could still rise slightly in certain areas, such as inner-city Melbourne, others predict that house prices could drop in 2024, depending on how the economy performs and how interest rates move.
One of Australia's biggest banks, Westpac, had initially forecasted a downturn in Melbourne house prices with a predicted cumulative fall of 14% over 2023 and 2024. However, recent revisions to their forecasts suggest a more optimistic outlook, with national dwelling values now expected to stabilise in 2023 and rise by 5% in 2024, countering the earlier predictions of a decline​​​​.
This revised forecast reflects changing economic indicators such as increased migration, surging construction costs, and low market supply, which are contributing to the stabilization of house prices​​.
While there have been reports of expected drops of 9% in 2023 followed by 6% for Melbourne in 2024​​, the latest forecasts by Westpac predict a rise of 5% in Melbourne's house prices by 2024, signalling potential growth in the market
Factors that could impact house prices in Melbourne in 2024 include the state of the economy, interest rates, population growth, and the supply and demand of housing.
Current State of Melbourne's Housing Market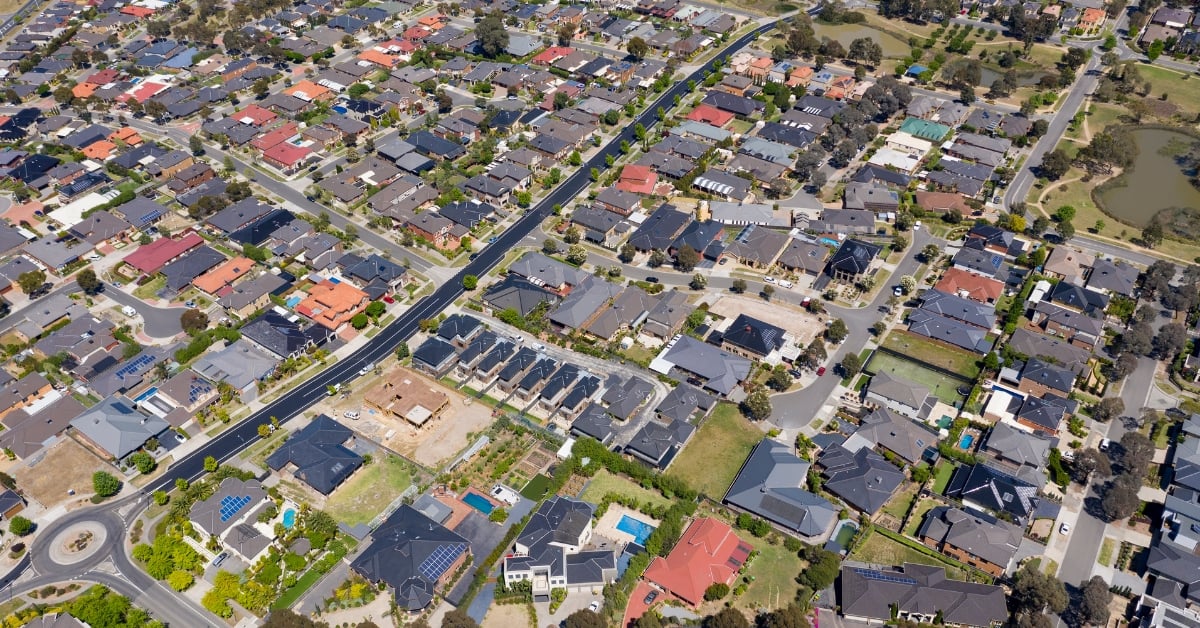 The housing market in Melbourne has been experiencing fluctuations in recent years. According to CoreLogic, housing prices in Melbourne have been on a downward trend since 2017, with a peak decline of 9.1% in 2019.
However, there has been a notable recovery since then, with house prices increasing by 0.5% in October after a 0.4% rise in September 2023, as reported by CoreLogic's daily home value index. Proptrack also reports that dwelling prices have accelerated, with prices climbing 0.28% month-on-month​​.
"The median home value climbed to $755,871 in May 2023, which was a 0.9% increase from the previous month, and a 1.6% increase for the rolling quarter, despite a year-on-year decline of 7.4% amid rising inflation and home loan interest rates.

The Urban Developer​
Economists predict that the market will continue to recover, with Melbourne posting a 4.3% increase in values since the trough in January, adding roughly $32,000 to the median dwelling value by October 2023, according to Metropole's Melbourne Housing Market Update​​.
However, this growth may be impacted by rising interest rates, which could weigh on housing price growth. The Reserve Bank of Australia is expected to raise the cash rate by 0.25% in late 2023 or early 2024, which could lead to rate rises for borrowers.
Westpac's senior economist, Matthew Hassan, suggests that the market conditions in Melbourne are currently favorable for buyers, with housing demand and rental market conditions being weak. However, the housing supply is also weak, which could lead to an increase in prices.
Home buyers in Melbourne also face challenges with mortgage repayments, as borrowing capacity is limited by the Australian Prudential Regulation Authority's (APRA) lending restrictions. This can impact the ability of borrowers to access finance and purchase property.
Overall, the current state of Melbourne's housing market is one of recovery, but with potential challenges ahead. The market is impacted by a range of factors, including interest rates, market conditions, and borrowing capacity.
The median house price is set to decrease, but the rental market is likely to reach record-high levels, having already gone up by 19 to 21% in 2022, as indicated by Lendstreet's outlook for the Melbourne property market​​.
It is important for potential buyers to carefully navigate the market and consider their options before making a purchase.
Predicted Melbourne Property Trends for 2024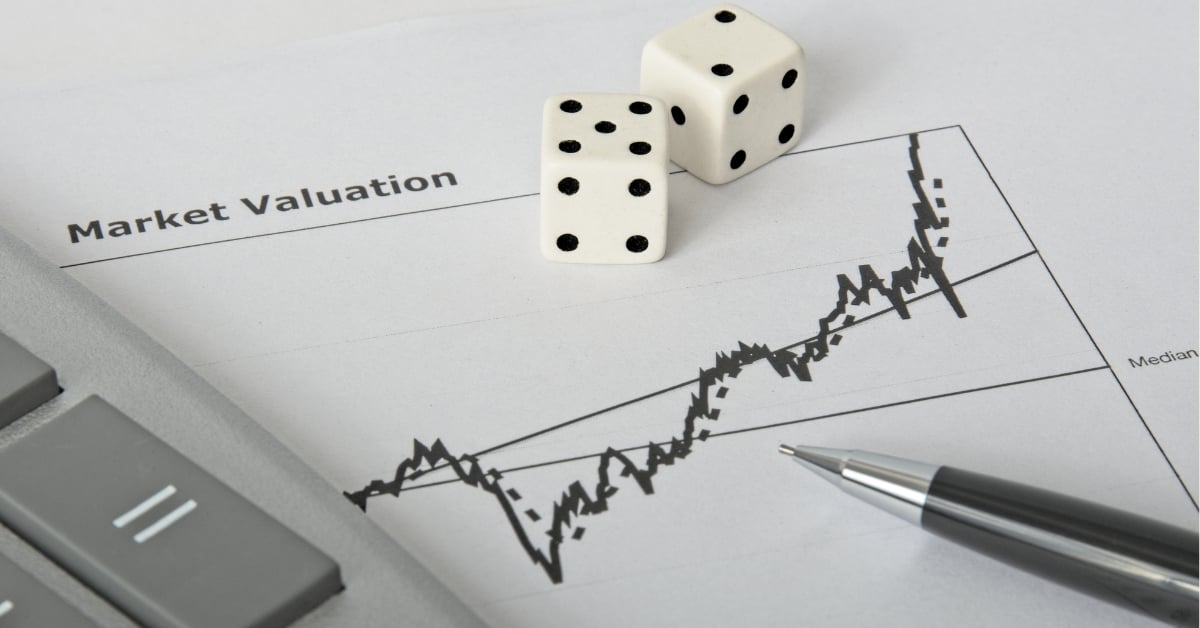 As the year 2024 approaches, many are wondering what the future holds for the Australian property market, particularly in Melbourne.
While there are many factors that can influence house prices, including economic conditions, market factors, and bank perspectives, it is difficult to predict with certainty what will happen in the future.
Economic Influences
The state of the economy is one of the most significant factors that can influence house prices. If the economy is doing well, house prices tend to rise, and if the economy is struggling, house prices can fall.
According to the OECD, the Australian economy is projected to grow by 1.8% in 2023 and by 1.4% in 2024, with tightening financial conditions and a weaker outlook for real incomes expected to weigh on growth​​.
Deloitte's outlook suggests that business investment is on a slowing trend, which could impact economic growth and potentially the housing market as well​​.
Market Factors
Aside from the economy, other market factors can influence house prices. Population growth, migration, and affordability are just a few of the factors that can impact the property market.
The Reserve Bank of Australia forecasts that the Australian economy will grow solidly into the second half of 2022 before slowing, with GDP growth expected to be 1.5% over 2023 and 2024, influenced by higher consumer prices, rising interest rates, and a potential decline in housing prices​​.
However, with predictions for continued recovery, concerns arise about whether Melbourne is in a housing crisis?, especially considering the impact of rising interest rates and market conditions on affordability.
Bank Perspectives
Banks play a significant role in the property market, as they provide loans to home buyers and investors. The Reserve Bank of Australia (RBA) has been gradually increasing interest rates, which can impact borrowing costs and thus, the housing market.
Economic growth is anticipated to slow further, with the RBA seeing it approach 1% in 2024 as higher rates take full effect​​. The IMF notes that while Australia's economy has been resilient, the growth forecast for 2024 is slow, with expected tighter macroeconomic policies and financial conditions​​.
Buyer Behaviour
Buyer behaviour is another factor that can influence house prices. Home buyers and investors may be more cautious during times of economic uncertainty, which can lead to a decline in demand and lower house prices.
However, with the property market recovering in Melbourne, there may be increased demand for housing in the city. KPMG Australia anticipates a slowing in aggregate demand, possibly pushing Australia into a stagnation economic profile for the remainder of 2023 and into the first quarter of 2024, which could affect buyer behaviour​​.
Overall, it is difficult to predict with certainty what will happen to house prices in Melbourne in 2024. While some factors may lead to a decline in prices, other factors may lead to continued growth.
It is important for home buyers and investors to stay informed about the latest trends in the property market and to make informed decisions based on their circumstances. To understand the factors contributing to these trends, a deeper look into why are Melbourne house prices so high? can offer more context.
Advice for Prospective Buyers in Melbourne
For those eyeing the Melbourne market, due diligence is key. Prospective buyers should explore the latest houses for sale in Melbourne to gain a comprehensive understanding of what's available and to assess how current trends may affect property values in various neighbourhoods.
Suggested reading: Curious about What is happening to property prices in Melbourne? Find comprehensive insights and trends in our detailed analysis.
FAQs on 'Will House Prices Drop in 2024 Melbourne?'
What is the property forecast for Melbourne in 2024?
CBA, an Australian financial institution, predicts a 5% growth in property prices across Australia in 2024, with Melbourne's house prices expected to rise by slightly more than Sydney's, at a rate of 5%. This is due to the fact that Melbourne's house prices have not risen as much as Sydney's in recent years.
How much will houses cost in Melbourne in 2025?
KPMG, a consultancy firm, predicts that Melbourne's median house price could surpass $1 million by June 2025, reaching an estimated $1,024,495. This represents a significant increase from the current median house price of around $900,000.
When will Melbourne house prices go down?
There is no definitive answer to this question, as it depends on a variety of factors, including interest rates, economic conditions, and demand for housing. However, some experts have predicted that Melbourne house prices could decrease by up to 14% in 2023.
How much will houses cost in Melbourne in 2030?
Based on historical trends, if the Melbourne property market continues to perform well, house prices could reach an estimated $1.39 million by 2030.