Sydney's real estate market is among the most expensive in the world. Still, if you're trying to find where to buy a house in Sydney under $1.5 million, you might find some potential in Belmore and Kingsgrove.
Many suburbs in Sydney offer affordable housing options without compromising on lifestyle. This article will provide a comprehensive guide on where to buy a house in Sydney under $1.5 million.
We'll cover the top suburbs that offer affordable housing options for first-time home buyers, growing families, and investors. The article will also highlight the key features of each suburb, such as proximity to amenities, transportation, schools, and parks.
Top Picks for Suburbs in Sydney Under $1.5 Million
Looking to buy a house in Sydney under $1.5 million? Here are some top picks for suburbs that offer growth potential, a strong community feel, and coastal charm.
Highlighting Suburbs with Potential for Growth
Arncliffe is a suburb that has been identified as having potential for growth. At the time of writing, the median house price in Arncliffe is at $1.56 million. It's also primed for growth with 6.6% growth over the past 12 months.
Belmore and Kingsgrove are also suggested as areas with growth potential. For more detailed and recent data, consulting a local real estate agent or market reports could provide the latest figures.
However, Here are the key features of these suburbs:
Arncliffe:
Median house price: $1,569,500
Median unit price: $700,000
Known for its neighborly spirit and public transport accessibility, Arncliffe is appreciated for its parks and recreation, and residents speak highly of its cost of living.
It is considered a hidden gem due to its proximity to the airport, beaches, and the wonderful cafes along Brighton Beach. The suburb has a mix of dwelling types and plenty of parks, along with a convenient location being only 15 minutes by train to the city. It also offers a variety of shops and schooling options​.
However, if you are curious about where Sydney house prices are dropping, you may want to investigate further as it could influence where you find value for your investment.
Belmore:
Median house price: $1,476,000
Median unit price: $560,000
This metropolitan area is within 30 minutes of the CBD and boasts great shopping and transport links. Residents have noted its central location, with easy access to the M5, the CBD, and the airport.
The main street, Burwood Road, showcases an array of small businesses reflecting the Greek and Lebanese communities. Belmore carries an old-world charm with period art-deco style shop buildings and is home to the Canterbury Bankstown Bulldogs NRL rugby League team's Leagues club​.
Kingsgrove:
Median house price: $1,560,000
Median unit price: $721,000
This suburb is praised for its internet access, neighbourly spirit, and available childcare, making it great for families and professionals alike.
The public transport system is also noted as a strong point for the suburb, enhancing its connectivity. Kingsgrove has evolved rapidly over the years, with new complexes bringing in amenities such as trendy cafes and shops.
The suburb has a mix of residents including professionals, families, retirees, and singles, indicating a diverse community. Moreover, Kingsgrove is recognized for its tasteful housing, tree-lined streets, and proximity to major schools, shopping centers, and transport services, making it an attractive option for those looking to move closer to the city​
Suburbs with a Community Feel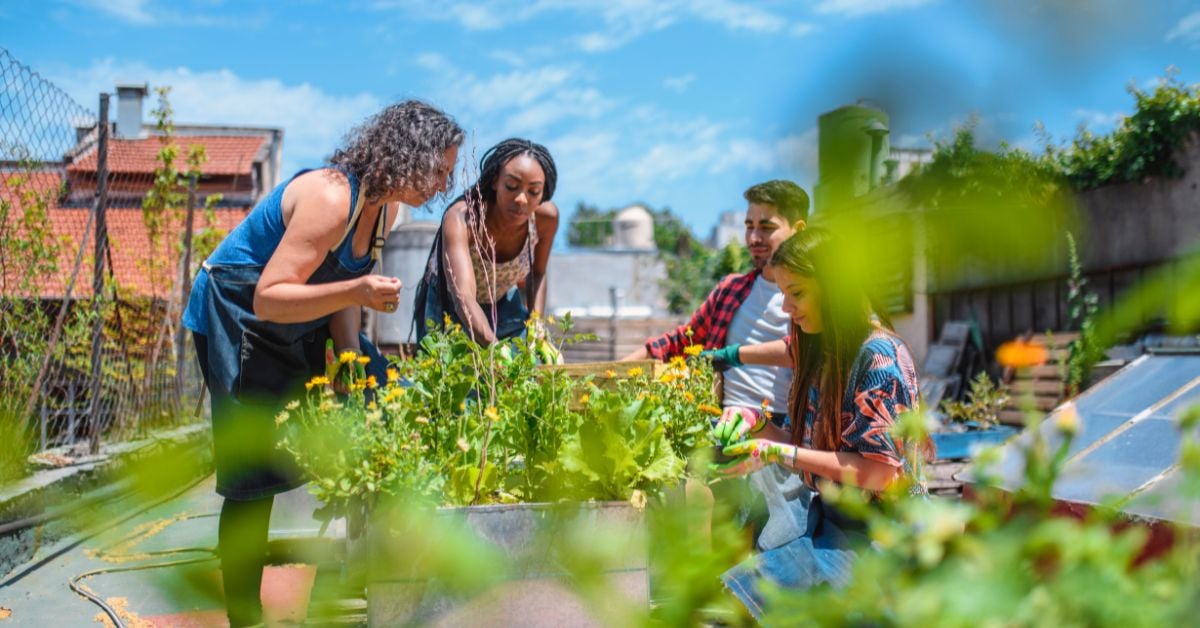 Sydenham offers a strong community feel, making it an attractive option for those looking for a sense of belonging. It's important to note that the median price in nearby Marrickville has surpassed the $1.5 million mark, making Sydenham an increasingly attractive option for those looking to stay under the $1.5 million threshold.
"Dulwich Hill is close to the city and offers a range of ethnic grocery options and restaurants. It features sport facilities, parks, recreation areas and a great community vibe."
Residents have always felt extremely safe and highlight the community spirit as second to none, with the suburb providing a village atmosphere and the benefits of inner-city living​.
Coastal Gems
Monterey, Ramsgate Beach, and Brighton-Le-Sands are coastal areas that offer attractive living options. These areas have been noted for their coastal charm, with the implication that unit medians are below $1.5 million.
Monterey:
While it isn't easy to find a coastal suburb under $1.5 million in NSW, you might have better luck with units. Most of these coastal suburbs, like Brighton-Le-Sands and Kyeemagh are pushing the $1.8 million mark in median house price – but this just means you can still find houses under $1.5million if you look hard enough.
Recognised for its clean and green environment, neighborly spirit, and its safety, Monterey is great for dining out. It sits on the western shores of Botany Bay and is noted for its wide streets and quiet surrounds. While the median house price is above $1.5 million, it retains strong resale or rental value.
With family-oriented demographics, it offers beach access and parklands, contributing to its appeal as an exclusive and tightly held suburb. The small group of shops on Chuter Avenue adds to its residential charm​.
Ramsgate Beach:
Median house price: $2,300,000
Median unit price: $871,500
Known for its parks and recreation as well as for its high resale or rental value, Ramsgate Beach is considered safe and well-maintained. Units are more popular than houses here.
It's an area that's appreciated for its gym and fitness facilities, and its clean, green environment. The suburb attracts a range of demographics, including families, retirees, and professionals.
Residents enjoy the landscaping and the local council's efforts to improve the foreshore. The suburb also boasts landmarks such as Lady Robinsons Beach and Cook Park, with a plaza that serves as a local hub.
"The area is appealing for its bay-side living, close proximity to the city, and its potential for capital growth​."
Brighton-Le-Sands:
Median house price: $1,860,000
Median unit price: $725,000
This suburb offers excellent public transport and a plethora of dining options, enhancing its livability. It is also appreciated for its clean and green environment, and the availability of parking and internet access. Brighton-Le-Sands is populated by professionals, families, beach lovers, and those who are fashion-conscious.
It is an under-appreciated gem for outdoor recreation, with clean beaches suitable for paddling, cycling paths, and plenty of green spaces. Despite being close to the airport, the area has very little aircraft noise. However, public transport is not as comprehensive as in some nearby areas, and some locations can be noisy​.
Understanding the Sydney Suburbs Landscape
The Diversity of Suburbs in Sydney
Sydney is a diverse city with a wide range of suburbs that offer different lifestyles and amenities. From the bustling CBD to the leafy suburbs of the inner west, each area has its own unique character and appeal. Some suburbs are known for their proximity to the beach, while others are renowned for their cultural attractions or vibrant nightlife.
Sydney's suburbs are also home to a range of different property types, from apartments and townhouses to larger family homes. This diversity means that there are options to suit a range of budgets and preferences, including those looking to buy a house for under $1.5 million.
Factors Affecting Property Prices
The property market in Sydney is influenced by a range of factors, including supply and demand, economic conditions, and government policies.
Suburbs that are close to the CBD or have good transport links tend to be more expensive, as do those that offer desirable amenities such as parks, schools, and shopping centres.
Another factor that can influence property prices is the level of competition among buyers. In a seller's market, where there are more buyers than properties available, prices tend to be higher. Conversely, in a buyer's market, where there are more properties available than buyers, prices may be lower.
The Shift in Market Trends Post-Pandemic
The COVID-19 pandemic has had a significant impact on the property market in Sydney, with many buyers seeking out properties that offer more space and outdoor areas. This has led to increased demand for houses and townhouses, particularly those with gardens or balconies.
Another trend that has emerged in the post-pandemic market is the desire for properties in regional areas. With remote work becoming more common, many buyers are looking to escape the city and enjoy a more relaxed lifestyle in areas such as the Central Coast or the Blue Mountains.
Overall, the Sydney property market is complex and constantly evolving, with a range of factors influencing prices and buyer preferences. However, with careful research and the help of a trusted real estate agent, it is possible to find a property that meets your needs and budget in this vibrant and exciting city.
Investment Potential: Where to Look for Long-Term Growth
When searching for a house in Sydney under $1.5 million, it's essential to consider the long-term growth potential of the suburbs. Some areas are noted for their growth potential in this price range. According to Canstar's latest Rising Stars Report, Canterbury-Bankstown, Georges River, Cumberland, Parramatta, and Fairfield are worth considering for their investment potential.
Analyzing Market Data
Before investing in a property, it's crucial to analyze market data. One should consider factors such as domain data, house prices, capital, demand, land, and land value. For instance, suburbs with high demand and low supply are likely to experience a rise in property prices.
Suburbs with Planned Infrastructure Upgrades
Suburbs with planned infrastructure upgrades are also worth considering. For example, Banksia is identified as an affordable and liveable suburb with projected growth for 2023. Banksia is expected to experience an annual median price growth of 1.8%, with significant investment in local projects.
When looking into these kinds of investments, it's also worth considering the broader economic factors, such as whether building costs will go down in 2024.
The Balance Between Lifestyle and Investment
While it's essential to consider the investment potential of a suburb, one should also balance it with lifestyle factors. For instance, Western Sydney has several suburbs that offer a great lifestyle at an affordable price. These suburbs are often overlooked by investors, but they offer excellent value for money.
In conclusion, when looking for a house in Sydney under $1.5 million, it's essential to consider the long-term growth potential of the suburbs. Analyzing market data, suburbs with planned infrastructure upgrades, and balancing lifestyle and investment are crucial factors to consider. By doing so, one can make an informed decision and invest in a property that offers excellent value for money.
Sources:
Canstar's latest Rising Stars Report as mentioned in The Property Tribune
PRD Chief Economist Dr. Asti Mardiasmo and reported by Savings.com.au
Practical Tips for First-Time Buyers in Sydney
Buying a house in Sydney can be a daunting task, especially for first-time buyers. However, with the right preparation and knowledge, the process can be smooth and stress-free. This section provides practical tips for first-time buyers in Sydney, including how to navigate the buying process, government incentives and grants for first-home buyers, and the importance of due diligence.
How to Navigate the Buying Process
Navigating the buying process can be overwhelming for first-time buyers. It is important to set a budget and stick to it. Buyers should also research the market and understand the different suburbs and areas that fit their budget. Additionally, to have a variety of houses for sale in Sydney at your fingertips, online property portals can be a valuable resource.
It is also important to find a reputable sales agent who can guide buyers through the process and provide valuable insights into the market. Buyers should also attend open houses and inspections to get a feel for the property and the area.
Government Incentives and Grants for First-Home Buyers
The Australian government offers various incentives and grants for first-home buyers to make it easier to get on the property ladder. One of the most significant incentives is the First Home Loan Deposit Scheme, which allows eligible buyers to purchase a property with a deposit of as little as 5% without paying for Lenders Mortgage Insurance (LMI).
There are also state-specific grants available, such as the NSW First Home Owner Grant, which provides $10,000 to eligible buyers purchasing a new home valued up to $600,000 or buying land and building a new home up to $750,000.
The Importance of Due Diligence
Before making an offer on a property, buyers should conduct due diligence to ensure they are making a wise investment. This includes researching the property's history, such as previous sales, building and pest inspections, and zoning restrictions.
"Buyers should also consider the additional costs associated with buying a property, such as stamp duty, legal fees, and moving costs. It is important to factor these costs into the budget to avoid any surprises."
In conclusion, buying a house in Sydney can be a challenging but rewarding experience for first-time buyers. By following these practical tips, buyers can navigate the buying process, take advantage of government incentives and grants, and conduct due diligence to make a wise investment.
Conclusion: Making Your Sydney Homeownership Dream a Reality
Encouragement to Take the Plunge
Buying a home can be a daunting task, but with the right mindset and support, it can be a fulfilling and rewarding experience. While Sydney's median house price may seem out of reach for many, there are still opportunities to secure property within 20 kilometres of the CBD for a million or less. As Nine News reports, mostly by way of units.
It's important to remember that buying a home is not just a financial investment, but an emotional one as well. Owning a home provides a sense of stability and security, and allows for personalization and customization to make it truly your own.
The Role of Patience and Flexibility
When searching for a home in Sydney, it's essential to be patient and flexible. The market can be competitive, and it may take time to find the right property. However, it's important not to settle for a home that doesn't meet your needs or budget.
One way to increase your chances of finding a suitable property is to expand your search beyond popular suburbs. Consider areas such as Camden, which offers a more affordable option while still being within commuting distance of the city.
Final Thoughts on the Importance of Community and Lifestyle
When considering where to buy a home in Sydney, it's important to think beyond just the property itself. The community and lifestyle of the area can have a significant impact on your overall happiness and satisfaction as a homeowner.
For example, if you value a laid-back lifestyle, Brisbane or Victoria may be more suitable than the bustling city of Sydney. Alternatively, if you're drawn to the charm and sophistication of Paris, you may want to consider suburbs such as Paddington or Woollahra.
Ultimately, the decision to buy a home in Sydney is a personal one that requires careful consideration of your budget, lifestyle, and long-term goals. With the right mindset and support, however, it's possible to turn your homeownership dream into a reality.
Suggested reading: Discover more essential tips on buying a house in Sydney in our comprehensive guide. Don't miss out on this crucial information as you navigate the Sydney housing market.
FAQs on Where to Buy a House in Sydney Under $1.5 Million
Where is the cheapest place to buy a house in Sydney?
The top 5 cheapest suburbs to buy a house in Sydney are:
Bidwill
Tregear
Emerton
Willmot
Mount Druitt
Where is the cheapest place to buy a house in western Sydney?
The cheapest place to buy a house in western Sydney is Oxley Park, with a median house price of $515,000. The cheapest units are found in neighbouring Mount Druitt, where the median fell 9.8% year-on-year to $337,000.
Will I ever afford a house in Sydney?
Sydney house hunters need to earn more than $250,000 to borrow enough to purchase a typical home, while their Melbourne counterparts need almost $180,000, making homeownership near impossible for the average Australian.
Where have house prices dropped the most in Sydney?
Declines of about 25% were recorded in inner-city Surry Hills and Redfern, and falls of more than 20% occurred in nearby suburbs such as Darlington, Camperdown and Newtown, as well as in Birchgrove in the inner west, and Waverley in the eastern suburbs.
What suburbs will boom in 2023?
The top suburbs in New South Wales that are expected to boom in 2023 are:
Alexandria
Arncliffe
Ashfield
Cessnock
Claremont Meadows
Please note that this information is general in nature and may not be applicable to everyone's individual circumstances. It is always a good idea to do your own research and consult with a financial advisor before making any major decisions about your housing.