Sydney's property prices have been increasing for 8 straight months which have many of us wondering, where are Sydney house price dropping?
This article uncovers the areas experiencing a dip in house prices, providing a valuable insight for those eyeing the market. Understanding the dynamics of Sydney's property market could guide your next investment decision.
The Sydney Property Market: A Brief Overview
The Sydney housing market witnessed a robust growth through 2020 and 2021, with values peaking in January 2022.
However, a 12.3% decline was observed from the peak, marking a period of cooling off. Despite this, 2023 saw a resurgence with a 10.6% increase from the early year trough, according to CoreLogic data.
Which Sydney Suburbs Are Experiencing a Decline in Property Prices?
Key suburbs like Ultimo and Chippendale witnessed a significant decline in median house prices by 14.4% and 14.5% respectively over the past year. Other areas like Surry Hills and Zetland also saw a decrease albeit at a lesser extent.
| Sydney Suburb | Median House Price | Percentage Decline |
| --- | --- | --- |
| Surry Hills | $2,037,500 | -3.0% |
| Ultimo | $1,425,000 | -14.4% |
| Zetland | $1,725,888 | -4.9% |
| Chippendale | $1,400,500 | -14.5% |
| Redfern | $1,600,000 | -5.9% |
| Rosebery | $1,600,000 | -10.1% |
| Randwick | $3,120,000 | -4.0% |
| Kingsford | $2,250,000 | -14.5% |
| Mascot | $1,760,500 | -4.3% |
| Turrella | $1,407,500 | -5.6% |
What Triggered the Fall in These Sydney Suburbs?
The factors triggering the fall in house prices in some Sydney suburbs are multifaceted. Key factors include:
A sharp rise in interest rates
Economic uncertainty
Tighter lending standards enforced by banks
The Reserve Bank of Australia (RBA) lifting the cash rate has made borrowing more expensive, discouraging potential buyers and affecting house prices negatively​​.
Sydney also hosts a higher number of costly suburbs as it ranks as the most expensive city. Additionally, it experienced the most significant price drop downtown last year, implying that more suburbs likely saw larger declines in value, causing them to fall out of these higher price brackets.
The decline in these factors alongside a surplus of housing stock led to a drop in house prices in these certain suburbs​​.
Sydney Suburbs Falling Below the $2M Mark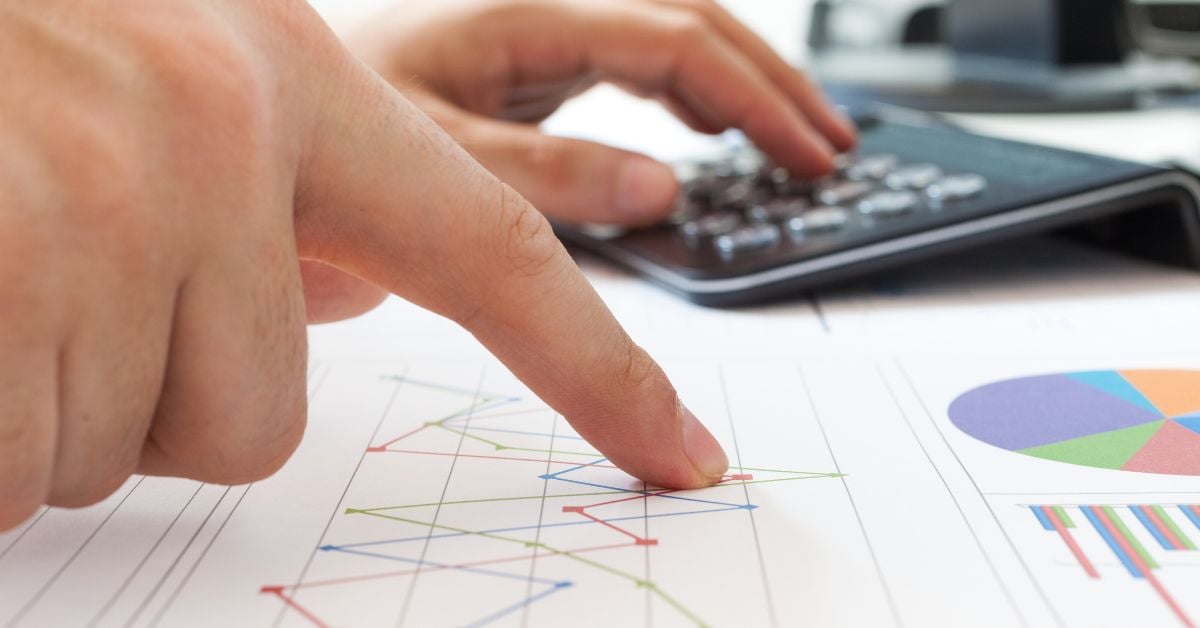 Recent market trends indicate that some suburbs in Sydney are falling below the $2 million mark, suggesting a possible shift in the city's property market.
One factor contributing to the price drops is market corrections, which are causing some suburbs to fall below the $2 million mark. The drop in prices can also be attributed to changes in monetary policy.
However, the lack of movement in the top-end brackets is not surprising due to the small number of suburbs in these price ranges.
"Despite the price drops, Sydney still has the highest median dwelling price at $1.06 million, followed by Canberra and Melbourne. Nevertheless, some suburbs are experiencing a decline in demand, leading to a decrease in prices."
While some suburbs are falling below the $2 million point, others pushing past $2 million and $3 million. For instance, suburbs like Croydon in NSW now have a median house price above $2million while Bayview and Lane Cove in NSW have property prices above $3 million.
"It is worth noting that the Hemsworth effect in Byron Bay has diminished, with the suburb's median house price falling from a peak of $3.2 million in early 2022 to $2.4 million as of the end of August."
This suggests that even popular and high-demand suburbs may not be immune to market corrections and price drops.
Overall, the current market trends indicate that some suburbs in Sydney are falling below the $2 million mark, while others are re-entering premium price brackets. These changes can be attributed to market corrections and changes in monetary policy, as well as a decline in demand in some suburbs.
Top Suburbs to Consider for Budget-Conscious Buyers
For budget-conscious buyers, there are still affordable options in Sydney's property market despite the consistent increase in property prices.
Some of the top suburbs to consider are Arncliffe, Belmore, and Kingsgrove, which have seen significant price reductions and now have median prices around or under $1.5 million.
Check out our round up of budget-friendly suburbs here: Where to buy a house in Sydney under $1.5 million?
Double Bay is also a great option for those looking for affordable units, with median prices just over $1.5 million.
For those looking for even more affordable options, suburbs like Leppington and Rouse Hill offer great value for money. Hurlstone Park is becoming increasingly popular due to its proximity to the Cooks River, Federation homes, and expected infrastructure developments like the Metro opening next year.
When considering affordability, it's important to take into account borrowing capacity, which is affected by factors like the Reserve Bank of Australia's cash rate and the impact of COVID-19 on the real estate market. It's also crucial to consider your borrowing power and mortgage options when looking to buy a property in Sydney's Harbour City.
In summary, there are still affordable options for budget-conscious buyers in Sydney and Melbourne. By considering suburbs like:
Arncliffe
Belmore
Kingsgrove
Bardwell Valley
Campsie
Clemton Park
Bexley North
Punchbowl
Buyers can find great value for money in the property market.
Sydney Suburbs Where Sellers Are Reducing Prices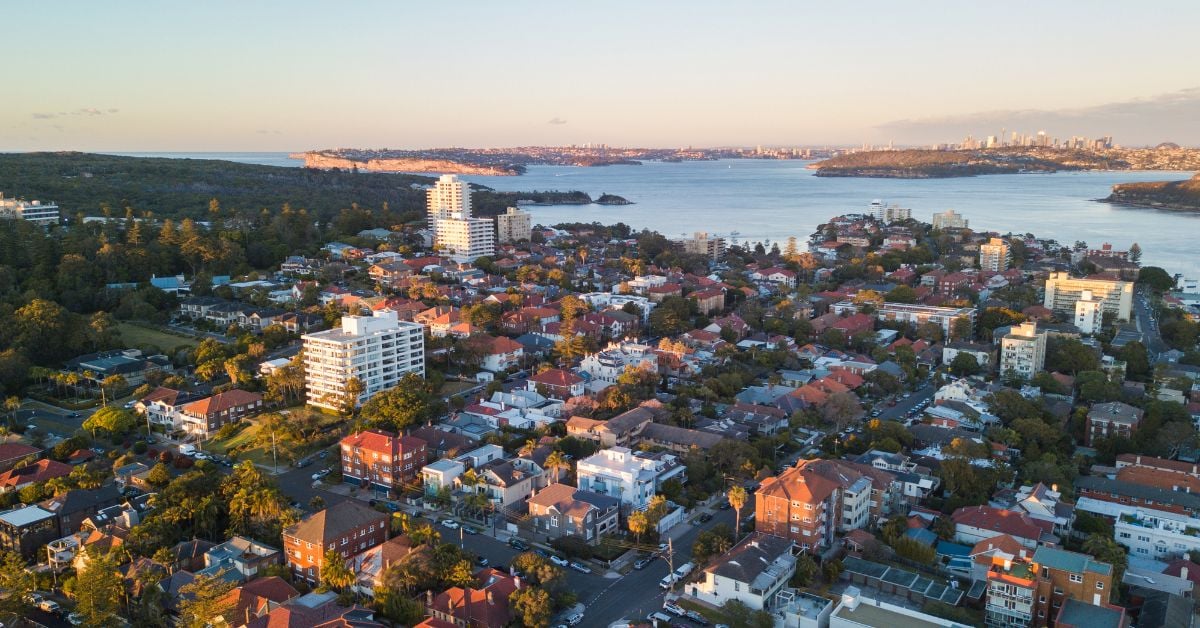 In the current housing market, Sydney's sellers are slashing their price expectations by their highest amount in years, as the city's property market continues to shift in favor of buyers.
"The average reduction in the asking price of a Sydney house is now at 7.9 per cent, which is higher than any other capital city in Australia. "

Chief of research and economics at a leading real estate agency
The surge in the number of houses for sale in Sydney has given buyers more choice, which is putting pressure on sellers to reduce their prices.
The reduction in prices is not limited to houses, as apartments are also experiencing a drop in prices. Home values in Sydney are now at their lowest level in years, and this has created a favorable environment for buyers looking to enter the market.
As sellers continue to reduce their prices, it is expected that the market will continue to shift in favour of buyers.
In conclusion, the shift to a buyer's advantage in Sydney's property market is a crucial development for those looking to enter the market. As sellers continue to reduce their prices, buyers will have more choice and bargaining power. This shift is expected to continue in the coming months, and buyers are encouraged to navigate the market carefully to ensure they get the best deal possible.
Best Sydney Suburbs to Invest In
Several suburbs in Sydney are showing strong long-term growth prospects, making them attractive options for property investment.
Suburbs like Hurlstone Park have seen a 14.1% increase in property values over the year, indicating strong long-term growth potential. Additionally, infrastructure developments such as the new Metro in Hurlstone Park are expected to further boost property values in the area.
The entry of suburbs like Broadbeach Waters into the $2 million club for the first time and the re-entry of suburbs like Bayview and Lane Cove into the $3 million club suggest a recovery in the premium property market. These indicators of rising property values make these suburbs attractive options for long-term investment.
"It is important to consider the potential impact of rising interest rates and inflation on property values. As the Reserve Bank of Australia has signalled a potential rise in interest rates in the future, property investors should carefully consider the potential impact on their investments."
Some suburbs that may offer strong long-term investment potential include the Inner West and Northern Beaches areas. These suburbs have a strong demand for units and are expected to continue to see growth in the future.
In summary, investors should carefully consider the long-term growth prospects of different suburbs before making investment decisions. Factors such as infrastructure developments, rising interest rates, and inflation should also be taken into account.
For those interested in the most budget-friendly options, where is the cheapest to buy house in NSW? This article offers insights into areas where the property values are more accommodating for those looking to enter the housing market at a more affordable entry point.
Suggested reading: Looking for more in-depth insights? Our detailed article on buying a house in Sydney offers a wealth of information to aid your home buying journey.
FAQs on Where Are Sydney House Prices Dropping
What is the fastest growing suburb in Australia?
According to the Australian Bureau of Statistics, the fastest growing suburb in Australia is Wyndham, Victoria. It saw an increase of nearly 35,000 residents when compared to population data three years ago. (Source: ABC News)
What is Australia's richest suburb?
According to the Australian Taxation Office, the richest suburb in Australia is Double Bay, New South Wales. Residents of the 2028 postcode raked in an average annual income of $266,381. (Source: ATO)
What is the most in demand suburb in Sydney?
The most in demand suburb in Sydney is Castle Hill.
How do I find the best suburb to invest in?
According to property experts, some key factors to consider when choosing a suburb to invest in include:
Amenities: Focus on suburbs with a variety of amenities available within walking distance or a short drive, such as schools, child care centres, shops, parks, and hospitals.
Transport: Consider suburbs with good public transport links, such as train stations and bus routes.
Future development: Look for suburbs with planned infrastructure projects or other developments that could boost demand for housing in the future.
Affordability: Make sure the suburb is affordable for your budget and that you are able to afford the deposit and ongoing costs of owning a property there.
It is also important to do your own research and consult with a financial advisor before making any investment decisions.
Please note that this information is general in nature and may not be applicable to everyone's individual circumstances. It is always a good idea to do your own research and consult with a financial advisor before making any major decisions about your housing or investment.