The cost of buying a house in Perth varies depending on factors such as location, size, and type of property. The median house price in Perth is currently $575,000 as of November 2023, according to REIWA. represents a significant growth that eclipsed other Australian capitals.
This figure reflects the positive signs of growth within Perth's property market.
However, it's important to notice median house prices can be different according to sources. Another source cited by ABC News indicates that the median price in Perth was at $631,195, which is 11.0% higher than the previous year's trough.
The cost of building a house in Perth can range from $1,500 to $3,000 per square metre, depending on the finishes, building materials, and upgrades.
In this article, we will explore the cost of buying a house in Perth in more detail. We will discuss the different factors that can affect the price of a property, such as the location and the type of property, and provide insight into the current state of the housing market in Perth.
Additionally, we will provide tips and advice for buyers who are looking to purchase a house in Perth, including how to navigate the buying process and what to look for when viewing properties.
Current State Perth's Housing Market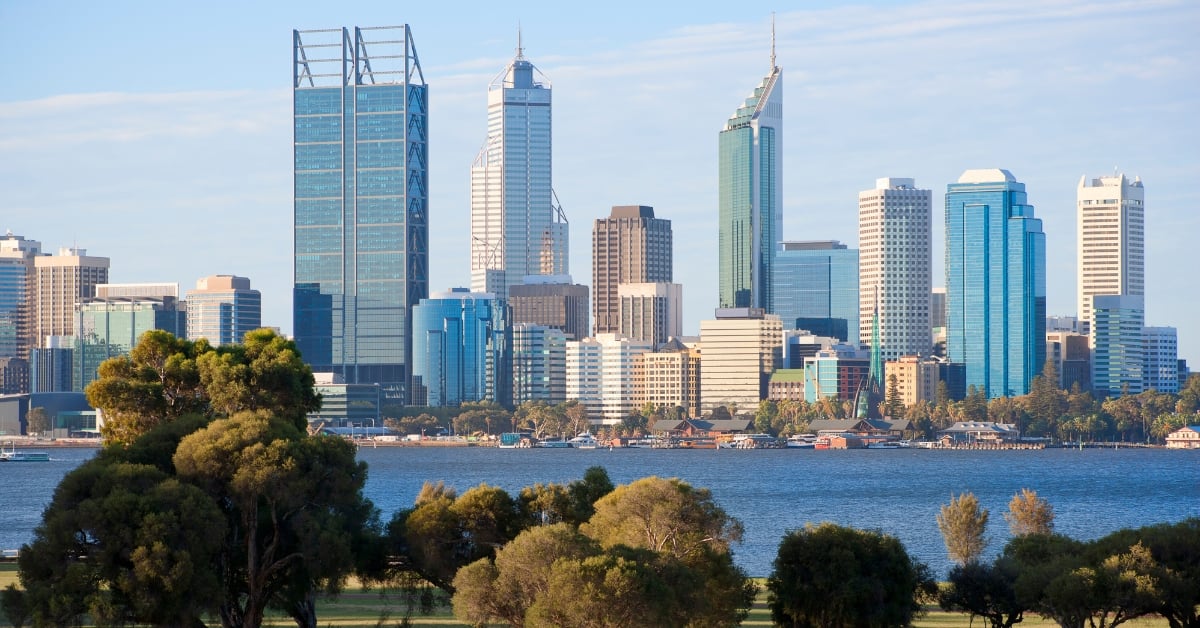 Perth House and Unit Prices
As of October 2023, Perth's property market showcases encouraging signs of growth. The West Australian reported The median house price has reached a new high of $631,195, with a 1.6% increase just from the previous month.
The upward trend suggests a robust market with continued potential for growth, defying the national slowdown and quieting the speculation on whether house prices are dropping in Perth?
The cost of building a new home in Perth can vary depending on various factors such as location, design, quality, and hidden costs. The cost of land, building costs, consultants, and fees such as mortgage insurance, transfer duty, and settlement agent fees should also be taken into consideration.
When buying a home in Perth, it is important to factor in additional costs such as stamp duty, deposit, and insurance charges. Fencing, landscaping, and clothesline installation are some additional costs that should also be considered.
The COVID-19 pandemic has affected the Perth property market, but the impact has been relatively minor. The demand for properties in Perth remains high, and the market is expected to continue to grow in the coming years, prompting many to ask: is buying a house in Perth a good investment?
Overall, the Perth property market is showing positive signs of growth, making it an attractive location for those looking to build or buy a home. Those interested in the current market offerings can look at the latest houses for sale in Perth to gauge the types of properties available.
Factors Influencing Perth's Property Market
Perth's property market is influenced by a range of factors, including economic conditions, government policies, and demographic changes. Here are some of the key factors that are currently impacting the Perth property market:
Economic Conditions
Perth's property market is heavily influenced by economic conditions, including interest rates, unemployment rates, and economic growth. When interest rates are low, it can be easier for people to borrow money to buy a home, which can drive up demand and prices.
"Conversely, higher interest rates can make it more difficult for people to afford a home, which can lead to a decrease in demand and prices."
Similarly, when the economy is growing and unemployment rates are low, it can create a more stable and confident environment for property buyers and investors.
Government Policies
Government policies can also have a significant impact on the Perth property market. For example, changes to tax policies or regulations can affect the affordability of homes and the demand for property. Additionally, government investment in infrastructure and development projects can have a positive impact on property prices in certain areas.
Demographic Changes
Changes in demographics can also impact the Perth property market. For example, an aging population may lead to increased demand for retirement homes or properties that are more accessible for seniors. Similarly, changes in immigration patterns can impact demand for different types of properties in different areas.
Overall, the Perth property market is influenced by a range of factors that can impact demand, prices, and investment opportunities. It is important for buyers and investors to consider these factors when making decisions in the property market.
Looking Forward: Perth's Property Market Forecast
The Perth property market has been on an upward trajectory in recent years, with house prices increasing steadily. According to The Property Tribune, the median house price in Perth surpassed $600,000 for the first time in March 2021. Throughout 2022, the pace of growth has picked up, despite the national deceleration.
Looking ahead, the Perth property market is expected to continue to grow. According to Westpac, Perth house prices are forecast to grow by 8% in 2023, followed by an additional 8% in the next year.
"However, supply issues remain a challenge, with property listings on REIWA's website falling to a 13-year low in June 2023."
Infrastructure developments are expected to be a key driver of growth in the Perth property market. Our analyses predict that by 2030, Perth's median house prices could reach approximately $850,000, with unit prices surging to $560,000.
Falling interest rates and past decade performance are also expected to contribute to this growth.
Despite the positive outlook for the Perth property market, it's important to note that there are no guarantees. Economic and political factors can have a significant impact on property prices, and it's important to do thorough research before making any investment decisions.
Suggested reading: Looking to make a smart investment in Perth's housing market? Our detailed article on buying a house in Perth is packed with more helpful tips and insights.
FAQs on 'How much does a house cost in Perth?'
Is it expensive to live in Perth?
As per Muval, living in Perth is relatively more affordable compared to other eastern capitals, except Adelaide. The estimated monthly costs for utilities such as electricity, water, and refuse for an 85 m2 apartment average around $299.84 per month.
Where is the cheapest house in Perth?
Optimum Lawyers identifies Armadale as the cheapest suburb in Perth to buy a house, with the median house price at $295,000. This affordability makes it an attractive option for first-time buyers and investors.
Should I buy a house in Perth now?
According to The Property Exchange, investing in Perth's property market might be wise due to its rapid growth, reasonable property prices, healthy yields, and increasing rental demand. The suggestion is to invest sooner rather than later.
What's a good salary in Perth?
Talent.com reports that the average salary in Perth is $94,414 per year or $48.42 per hour. Entry-level positions typically start at $71,127 annually, while experienced workers can earn up to $158,080 per year.