The Brisbane suburbs affected by aircraft noise are primarily eastern suburbs, including Balmoral and Hawthorne.
But after several noise complaints from residents, Brisbane's sky lanes will see a shift with new flight paths coming into play, offering a mixed bag of relief and added noise across various suburbs of the southeast.
This article unravels the fresh flight routes, pinpoints the affected areas, and delves into the interplay between aircraft noise and property market dynamics in Brisbane.
Whether you're a resident, a potential property buyer, or someone intrigued by Brisbane's aerial alterations, this read is for you.
Curious about other neighbourhoods? Check out our round up of the worst suburbs in Brisbane which experience higher crime rates.
Brisbane Suburbs Most Affected by Aircraft Noise
The introduction of new flight paths has notably impacted certain suburbs, especially when it comes to noise levels above 70 decibels.
Unlike other cities which are further away from airports, several Brisbane suburbs find themselves a mere 6 kilometres from the airport.
Here's a rundown of the top 10 Brisbane suburbs most impacted by plane noise:
Balmoral
Hemmant
Cannon Hill
Pinkenba
Hawthorne
Hamilton
Seven Hills
Ascot
Bulimba
New Farm
With the second runway now operational, some suburbs are experiencing aircraft noise for the first time, while others have seen a reduction thanks to the distribution of flights across both runways.
Why These Suburbs Were Only Recently Affected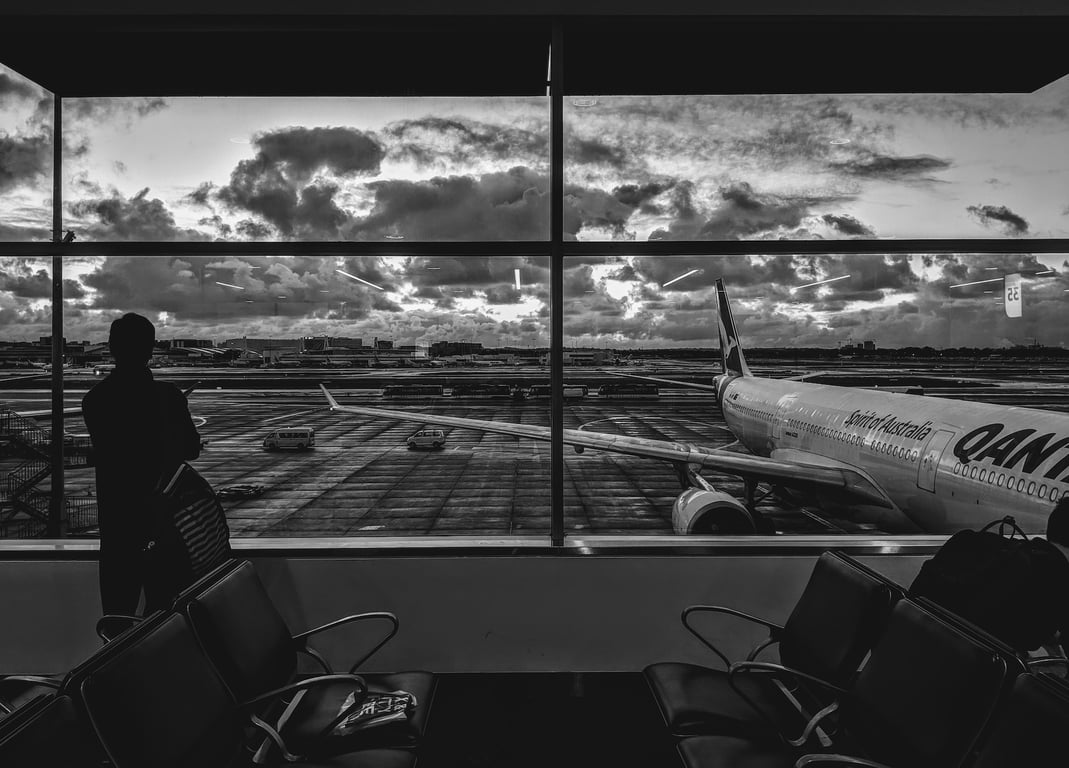 These eastern suburbs only started getting impacted with the new flight paths opening in 2020 when Brisbane welcomed its second runway, a project 15 years in the making.
Despite the pandemic hurdles, this new runway was unveiled to cater to the rising demand for flights, with an eye on accommodating 50 million passengers by 2035. The aim? Doubling the airport's capacity to keep pace with the inevitable uptick in air traffic.
Grasping the Noise Impact from Brisbane Flight Paths
It's simple math – double the airport capacity, and you're likely to have double the traffic. Flight paths are the sky's highways, and like our bustling roads, they come with their share of noise.
Entrusted with charting these aerial routes is Air Services Australia, considering a host of factors like weather, wind direction, airport capacity, and travel direction.
To offer a clearer perspective on the noise levels, consider this – a noise level of 70 decibels could interrupt indoor conversations with open windows, as per Australian standards. And again, a property in Brisbane could be just 600 metres from the airport.
The Ripple Effect on Property Market
The proximity to the CBD, school catchments, and suburb character often eclipse aircraft noise concerns for most property buyers in Brisbane. It also impacts the investment property potential of the some suburbs.
However, there's a segment of buyers, like pilots and FIFO workers, who prefer staying close to the airport. An extensive study by the Queensland University of Technology even found no discernible effect of aircraft noise on property values, though only time will tell if this trend holds with the new flight path changes.
The Brisbane Flight Path Community Alliance reported that excessive aircraft noise levels can negatively impact the development of children's cognitive function.
How to Check Brisbane Flight Paths
Curious about how the new flight paths could affect your living or investment decision in Brisbane? Tools provided by Air Services Australia, the Brisbane Airport Corporation and the Brisbane Airport Flight Path Tool can offer insights into current flight paths, frequency, heights, and noise reports.
These tools are invaluable for a well-informed property buying decision in Brisbane.
Proposed Changes by Airservices Australia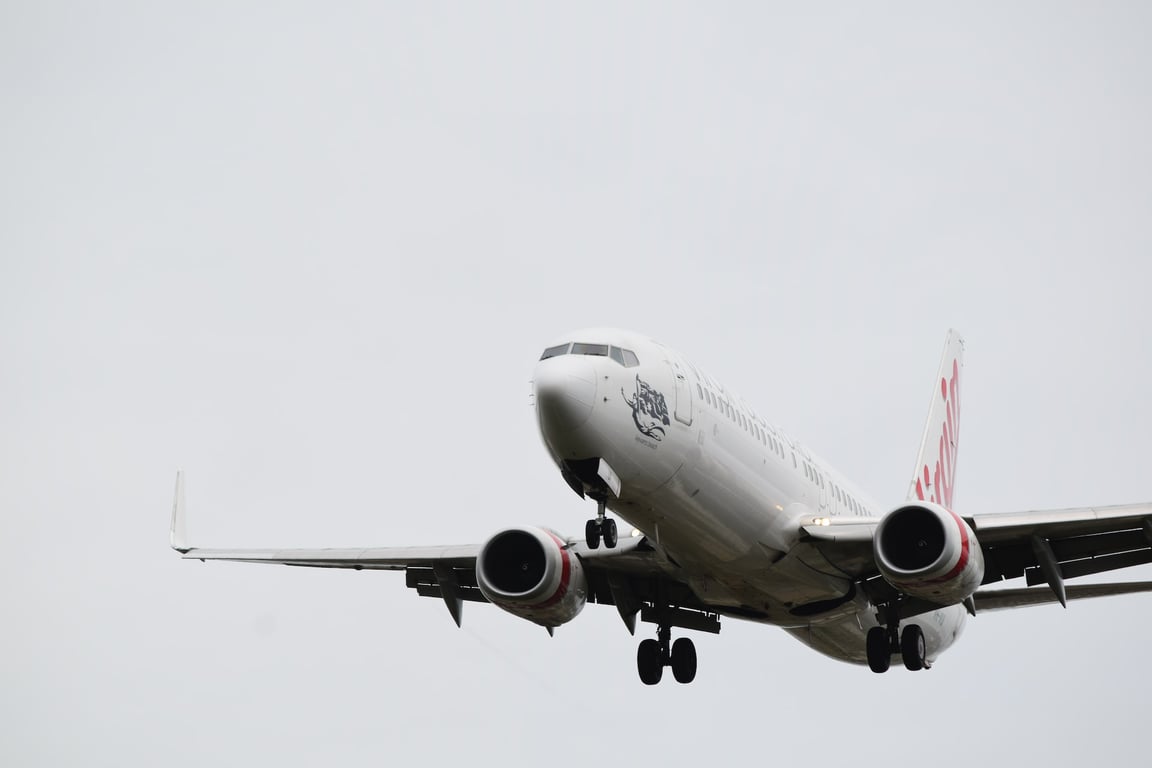 In 2022, Consultancy firm Trax International, fresh from reviewing flight operations at London's Heathrow Airport, was roped in to scrutinise Brisbane's flight paths.
Led by Airservices Australia, the Noise Action Plan proposes spreading flights across a broader area of Brisbane's south-east, including Moreton Bay. This would result in decreased flights over eastern suburbs like Balmoral and Hawthorne.
The plan is eagerly awaited by residents from suburbs close to the airport and those further afield, all keen on understanding the potential noise implications.
In August 2023, Airservices Australia unveiled phase 2 of their engagement process. This phase introduces potential new flight paths for Brisbane, formulated under the Noise Action Plan for the city. More information about this consultation process and associated maps can be accessed at their Flight Path Change Hub.
More on Brisbane Suburbs Affected by Aircraft Noise
What suburbs are affected by airport noise in Brisbane?
The suburbs most affected by airport noise are in the east like Hawthorne and Balmoral.
How do I know if my house is in a flight path?
To find out if your house or apartment is in a flight path you can check out the Brisbane Airport Flight Path Tool.
Has the flight path change in Brisbane?
Brisbane Airport expands Moreton Bay flight route for Emirates, Cathay Pacific, and Singapore Airlines. The airport's decision allows these three leading airlines to frequently use the Moreton Bay route during arrivals and departures, aiming to decrease aircraft noise over the urban areas.
How far away from airports is noise pollution?
Noise pollution around airports can vary significantly based on several factors, including the type and size of the aircraft, the frequency of flights, the airport's layout, and the surrounding topography and urban development. Here's a general breakdown:
Immediate Vicinity (0-3 miles): This is the area closest to the airport, and it typically experiences the highest levels of noise. Aircraft are at their lowest altitudes in this zone, either taking off or landing. Residents and businesses in this area are most affected by noise pollution.
Near Vicinity (3-10 miles): As aircraft gain or lose altitude, the noise levels decrease but can still be significant, especially if the flight path is directly overhead. The exact noise level will depend on the altitude and type of aircraft.
Distant Vicinity (10+ miles): Beyond 10 miles, the noise from individual aircraft diminishes considerably. However, in areas with heavy air traffic or where multiple flight paths converge, there can still be noticeable noise.
It's worth noting that many airports implement noise abatement procedures to minimize the impact on surrounding communities. This can include curfews during which flights are restricted, preferential runway use to direct flights over less populated areas, and even financial incentives or penalties related to aircraft noise levels.
Additionally, modern aircraft are becoming increasingly quieter due to technological advancements and regulatory requirements. This has led to a reduction in the noise footprint around many airports, even as the number of flights has increased.
What are the noisiest suburbs in Brisbane?
At present, the suburbs of Pinkenba, Seven Hills, Cannon Hill, and Morningside experience the most significant aircraft noise. However, with the completion of Brisbane's New Airport Runway, noise levels in several of these suburbs, namely Seven Hills, Cannon Hill, and Morningside, are expected to improve.
What are the quietest suburbs in Brisbane?
The quietest suburbs in Brisbane are Kholo, Ransome and Upper Brookfield.