Looking for the cheapest houses in Central Coast? Your search might just be over. We have curated a list of properties in the cheapest suburbs on the Central Coast, where affordability meets quality.
With the current median house prices on the Central Coast sitting at an intimidating $1,177,687 for all houses, and a hefty $953,101 for three-bedroom houses, finding something within budget can feel like an uphill battle. Units, too, offer little respite with their median price of $660,706.
However, if you're seeking affordability without compromising on quality, this is your go-to guide. We have carefully curated a list of properties that come in under $675,000, making your dream of owning a home in the beautiful Central Coast region not just a distant wish, but an achievable goal.
We do note that due to the high demand in these excellent-value suburbs, some properties might already be sold. But, fear not. Just keep the suburbs in mind when you set up your match profile on Soho. We'll ensure you're among the first to know about new listings in these suburbs.
After all, in the Central Coast property market, timing is crucial and we're here to keep you well ahead of the curve. So, shall we dive into the world of affordable coastal living? Let's begin.
Recommended Reading: Central Coast Property Market in 2023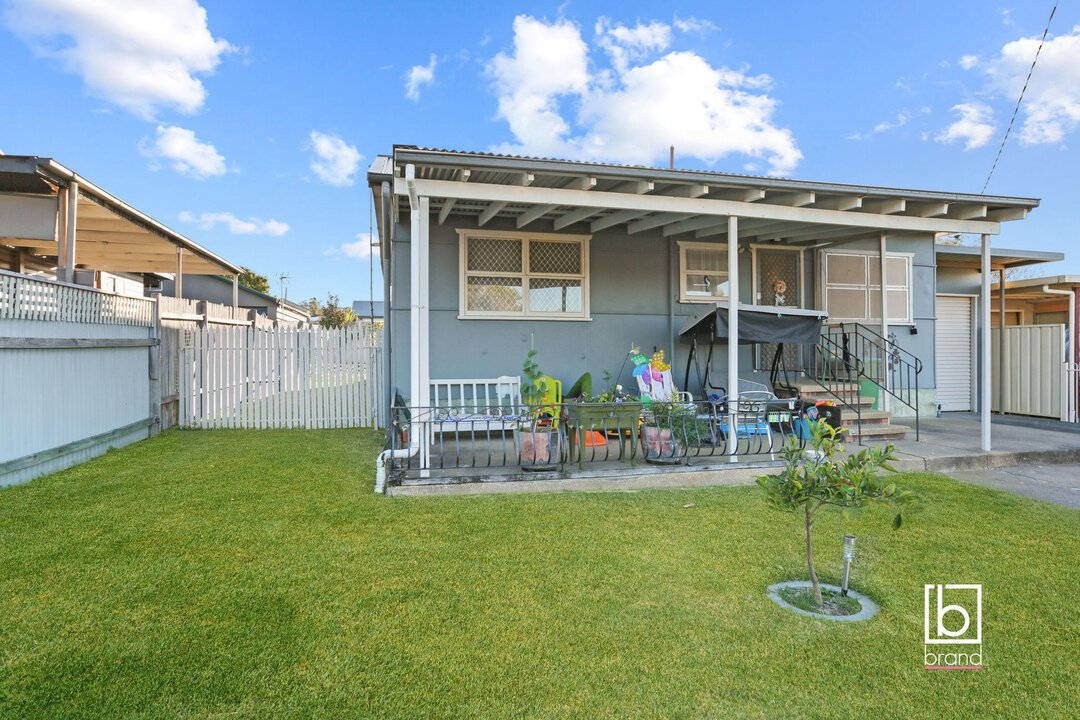 Revel in the potential of this delightful two-bedroom house, tucked away in an accessible location. It sports a secure garage and, subject to council approval, the potential to construct a granny flat – a feature that could interest both first-time homeowners and savvy investors.
This inviting home retains its original charm while offering functionality without the need for refurbishment. It features a practical bathroom and secure parking with additional storage space, courtesy of the lockup garage. The potential granny flat provides scope for rental income or a separate area for visitors or family.
Its prime location affords easy access to local schools, parks, and transport, making it ideal for those seeking convenience. This house, with its potential granny flat, serves as a tempting opportunity whether you're setting up your first home or growing your investment portfolio. Seize this golden chance and arrange a viewing today, this could be the key to your dream home or next successful investment.
Check out more properties in Gorokan NSW.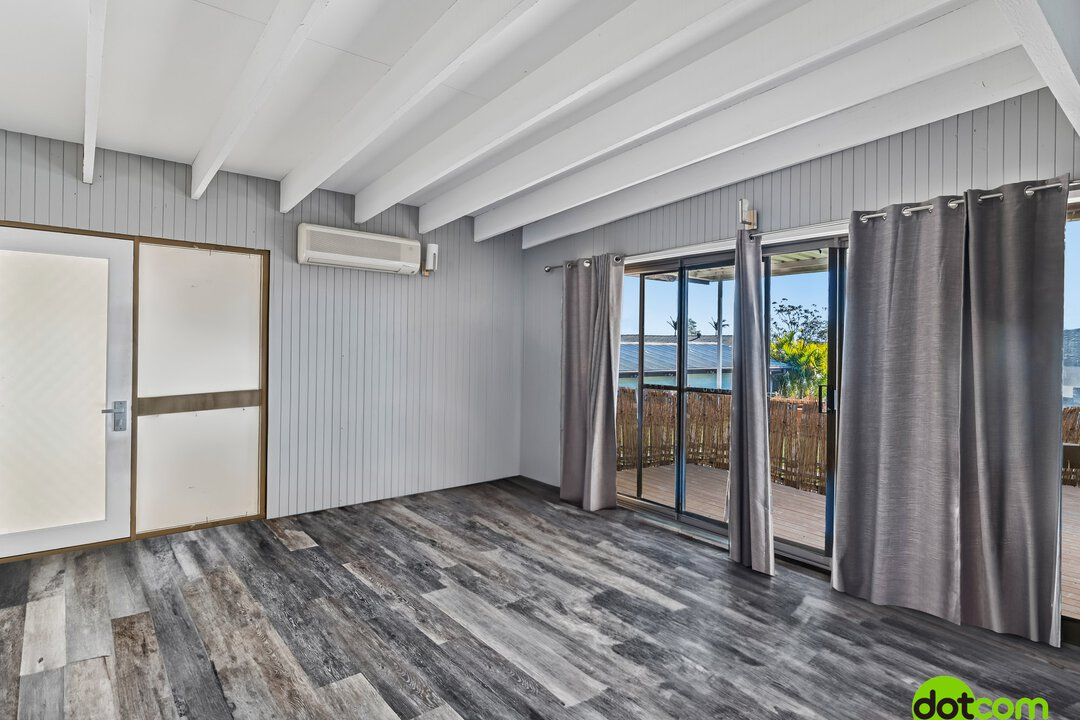 This fully-renovated, standalone house nestled in the serene enclave of Mannering Park is a promising find for those dreaming of their first home or insightful investors.
The property's potential to accommodate a granny flat (S.T.C.A) offers an enticing proposition, making it an ideal choice for a diversified investment portfolio. Enjoy the comfort of having schools, shops, and public transport within easy reach, seamlessly marrying convenience with peace.
Step inside to an inviting open-plan living space that resonates warmth and ease. The functional kitchen, complemented by an ample dining area, is the ideal setting for shared meals and social gatherings. Each of the three bedrooms provides a private sanctuary, ensuring individual space for every family member.
The back veranda, sheltered and inviting, is a perfect spot to kick back and bask in the refreshing coastal breeze and picturesque surroundings. An attached, drive-through single carport provides straightforward parking solutions.
This property comes fully equipped with a separate bathroom, air conditioning, a laundry room, and a garden shed, all set within a securely fenced 561 sqm block. An added bonus is the long-term tenant who's keen to stay.
Embrace this unique opportunity to claim a piece of coastal lakeside living on the Central Coast, where median house prices are still within reach compared to the median capital city price.
Explore more properties for sale in Mannering Park NSW.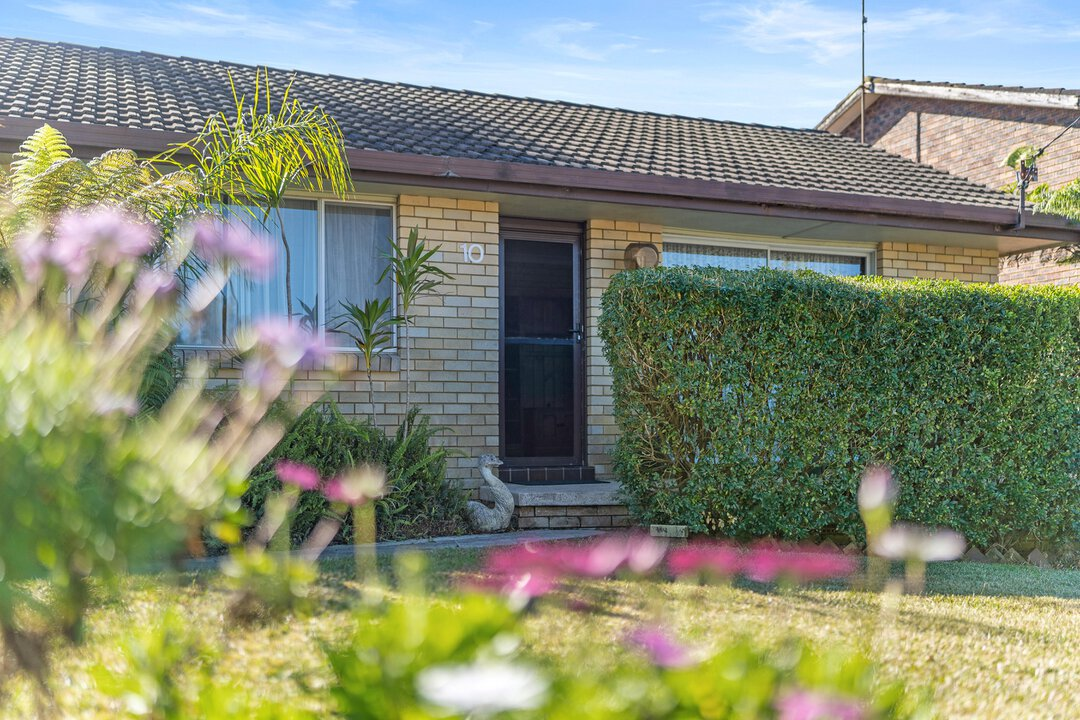 Positioned just a stone's throw away from the serene waters of Lake Macquarie, this sturdy brick-and-tile residence nestles in a peaceful neighbourhood, offering an excellent opportunity for first-time buyers or savvy investors. With a manageable 505m² plot, it's ideal for those seeking smaller, yet comfortable, living quarters.
This home consists of three bedrooms, the main one featuring built-in storage. It also offers a cozy lounge, a centrally-located kitchen serving into a combined dining/family area equipped with air conditioning and a wood heater.
The property boasts a generous, sheltered outdoor entertainment zone, a secluded backyard, and an inviting front yard. A single garage completes the property. With the local school and shops less than 500m away, this house is too good to pass up!
Please note: While all efforts have been made to ensure the information provided is accurate, it has not been independently verified. Potential buyers should conduct their own investigations.
Check out more properties in Mannering Park NSW.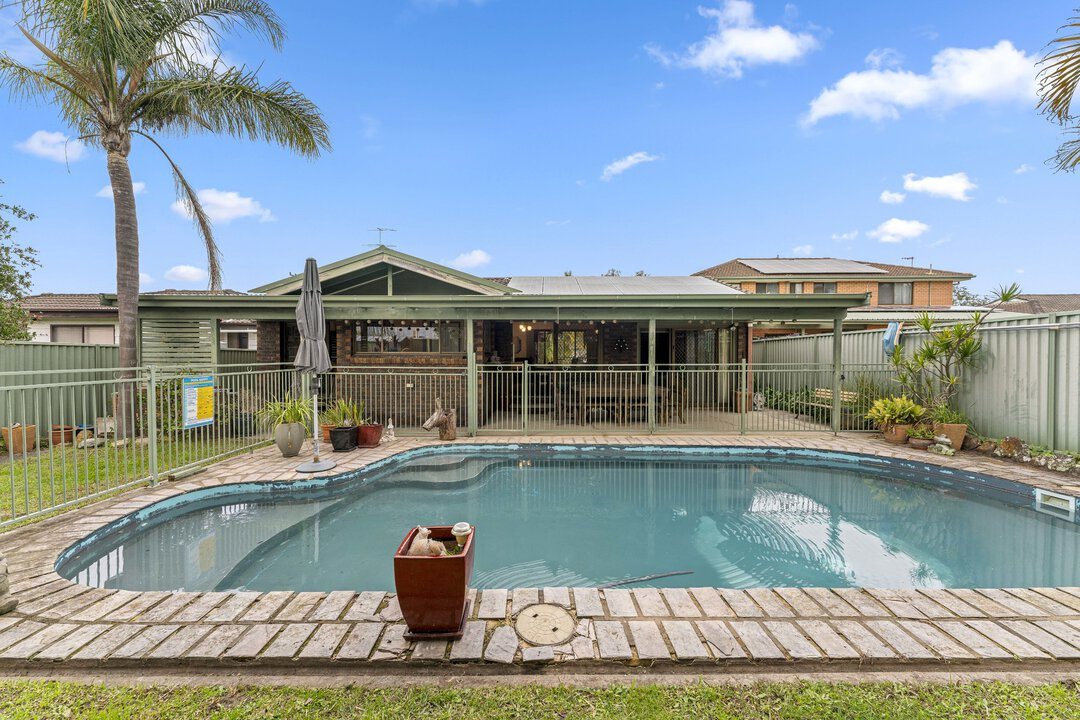 On the sun-soaked Central Coast, an enticing four-bedroom home beckons, with a perfect blend of warmth and ample living space. This residence, set in one of the most affordable suburbs, is a testament to comfortable family living that doesn't compromise on style or location.
With a recent makeover, the kitchen opens up to an expansive 180° view of a glistening pool and outdoor entertainment space—making it an affordable property that ticks all the boxes for a dream home. The median house price in the area paints a promising picture of the housing market here, offering excellent value for those seeking affordable houses.
Conveniently nestled in proximity to schools, shopping centres, and cinemas, this home strikes the perfect balance between seclusion and accessibility. Plus, with Budgewoi and Tuggerah boat ramps just a swift 4-minute drive away, it offers a lifestyle you'd be hard-pressed to find elsewhere.
The home's crowning glory, however, lies in its array of 32 solar panels, making it a sound choice in today's climate-conscious society. Don't let this gem slip away—it's a shining example of the affordable properties nestled in the heart of the Central Coast.
What's more? The property prices in this Central Coast suburb are dropping. This might be your chance to snag your dream home in Gorokan!
Check out more real estate in Gorokan NSW.
Summary
In our exploration of the Central Coast, we've spotlighted affordable properties that don't compromise on lifestyle. Encompassing serene suburbs like Mannering Park and providing easy access to the likes of Budgewoi Lake and Lake Munmorah, the Central Coast market presents unbeatable value. With median house prices significantly lower than most capital cities.
If you encounter major plumbing problems in one of the cheapest houses, it's crucial to find a local plumber on the Central Coast or wherever you are located. Plumbing issues range from minor leaks and clogs to more severe problems like burst pipes, sewage backups, or water heater malfunctions. Moreover, electrical issues can be as problematic and sometimes dangerous as plumbing problems.
Roofing problems are also common in budget-friendly properties. If not addressed promptly, a compromised roof can lead to various issues, including leaks, structural damage, and even health hazards. Finding a reputable local roofing contractor is essential. Ask for recommendations from neighbors, friends, or residents, and read online reviews to ensure they have a good reputation.
It's an ideal haven for both homeowners and investors. We've included a list of the cheapest properties that suit the relaxed coastal way of life. So, whether you're dreaming of a peaceful residence or seeking a savvy investment, the Central Coast is worth your attention. It's time to explore where affordability, convenience, and beauty come together in harmony.
More on finding the cheapest houses in the Central Coast
Which place is cheapest to buy house?
The cheapest place to buy a house on the Central Coast is Chain Valley Bay, with a median house sale price of $480,000. Other affordable suburbs include Lake Munmorah ($491,000), Gorokan ($500,000), and Canton Beach ($530,000).
What is the best suburbs in Central Coast?
The best suburbs in Central Coast is subjective, but some popular options include Woy Woy, Gosford, Erina, and Umina Beach. These suburbs offer a variety of amenities and attractions, as well as good schools and transport links.
Are house prices dropping on the Central Coast?
House prices on the Central Coast are not dropping, but they are not rising as quickly as they were in previous years. In fact, according to PropTrack, regional prices were up by 2.08% in December 2022, while capital city median house prices dropped by -4.05%.