Can I afford a house in Melbourne in 2023? Perhaps not. The Melbourne housing market has continued to rise, making it increasingly difficult for many individuals to afford a house.
As of November 2023, the median home value in Melbourne is $937,736 according to CoreLogic, reflecting a 0.4% increase from the previous month and a 2.2% annual increase​. This can make it challenging for people to hop on the property ladder.
For those considering purchasing a home in Victoria's capital city, research is essential. It is crucial to understand the current real estate market and the costs involved in buying a house in Melbourne.
Current Housing Costs in Melbourne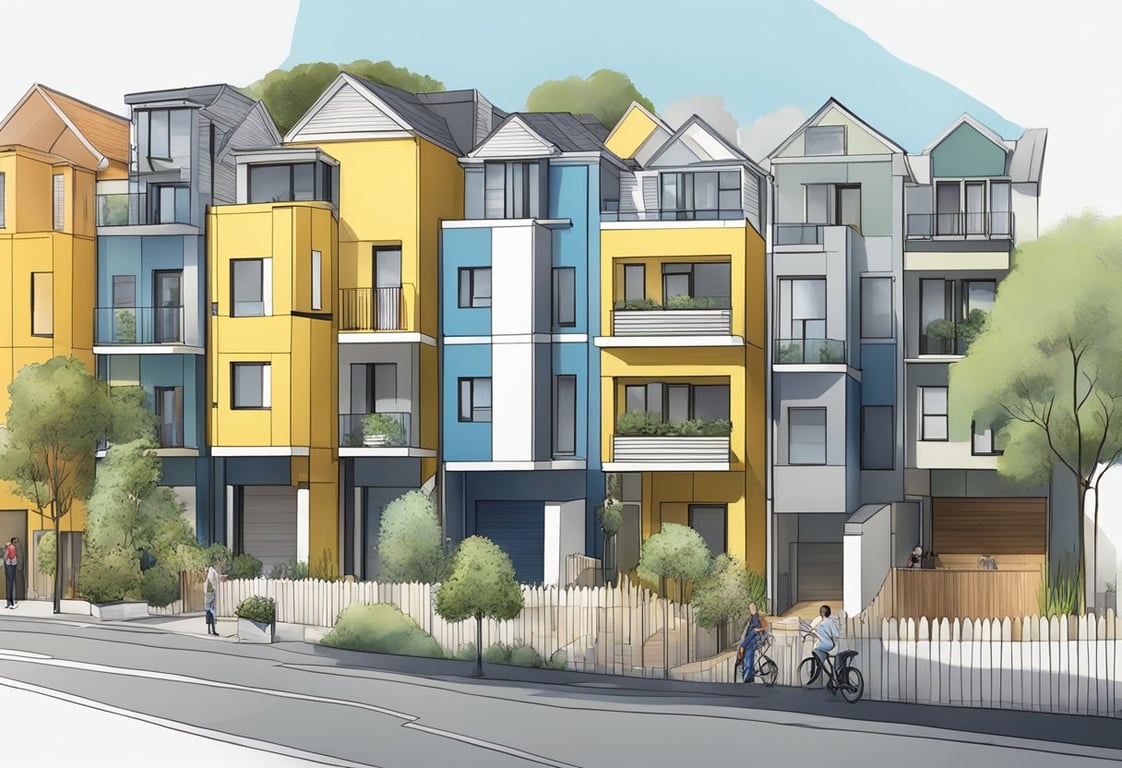 Melbourne's residential property market has experienced significant growth, with a third straight monthly rise in home values. As of 2023, the median property price in Melbourne is around $1 million, making it one of the most expensive cities in Australia to buy a house.
Those interested in exploring houses for sale in Melbourne can find a range of options that reflect this dynamic market.
Analysis of Recent Data on House Prices in Melbourne
According to CoreLogic, Melbourne's property market has been experiencing a steady increase in prices over the past few years. Since January 2023, prices have consistently been rising, and are now up by 4.5% from the start of the year.
In addition, the state government's stamp duty tax can add significantly to the overall cost of buying a house in Melbourne.
"For example, if a person buys a house worth $1 million, they could be required to pay up to $55,000 in stamp duty fees."
Discussion on the Factors Influencing These Costs
Several factors are contributing to the high cost of housing in Melbourne. One of the primary factors is the shortage of available properties, which is driving up demand and prices. Additionally, low-interest rates and government incentives have encouraged more people to enter the market, further increasing demand.
Another factor is the location of the property. Houses in certain suburbs or areas of Melbourne are more expensive than others, depending on factors such as proximity to schools, public transport, and other amenities.
When it comes to financing a property, the size of the deposit and the interest rate of the loan can also significantly impact the overall cost. It's important for buyers to research and compare different loan options to ensure they are getting the best deal possible.
In conclusion, the cost of buying a house in Melbourne is high and continues to rise, making it increasingly difficult for first-time buyers to enter the market. Buyers must carefully consider factors such as location, financing options, and government fees to make informed decisions about their purchase.
How the Rental Market Impacts House Prices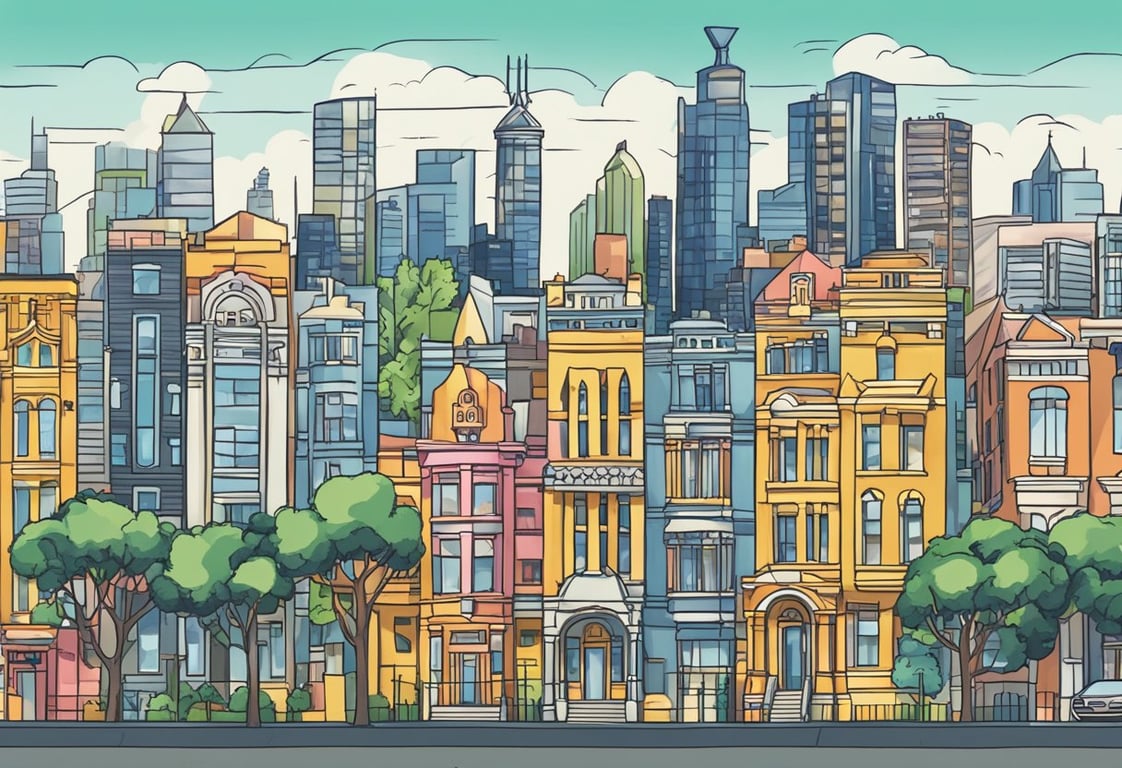 The rental market in Melbourne is currently experiencing high demand, low vacancy rates, and rising rents. As of October 2023, rental vacancies hit a historic low, plummeting to 0.9% in the combined capital cities and 1.2% in the combined regional markets​.
Rental prices for new tenants in Melbourne increased by 14% over the year to February 2023.
Exploration of Average Rental Prices in Melbourne
"The median rent for a unit in metropolitan Melbourne rose to $480 per week in the March quarter of 2023, representing a $20 increase from the previous quarter. "
This increase in rent prices has made it difficult for low-income earners to find affordable rental properties.
In fact, only one suburb within 10km of Melbourne's CBD is considered "affordable" for a typical tenant, as the rental crisis continues to deepen.
Comparison of Renting Versus Buying a House
While renting a property in Melbourne may be difficult for some, buying a house can also be a challenge. In order to afford a median-priced house in Melbourne, one would need to pay $846 in mortgage repayments every week.
This is calculated on a 30-year mortgage at the current Australian standard variable rate of 5.87% after a 20% deposit has been deducted. Meanwhile, the median weekly earnings for Melbournians is $1,300, based on the median.
It is important for first home buyers to research and budget accordingly before deciding whether to rent or buy in Melbourne. This includes considering factors such as council rates, valuation, mortgage repayments, and settlement periods.
Seeking the assistance of a mortgage broker and conveyancer can also be beneficial in negotiating the contract of sale and settlement process.
Financial Considerations for Potential Homeowners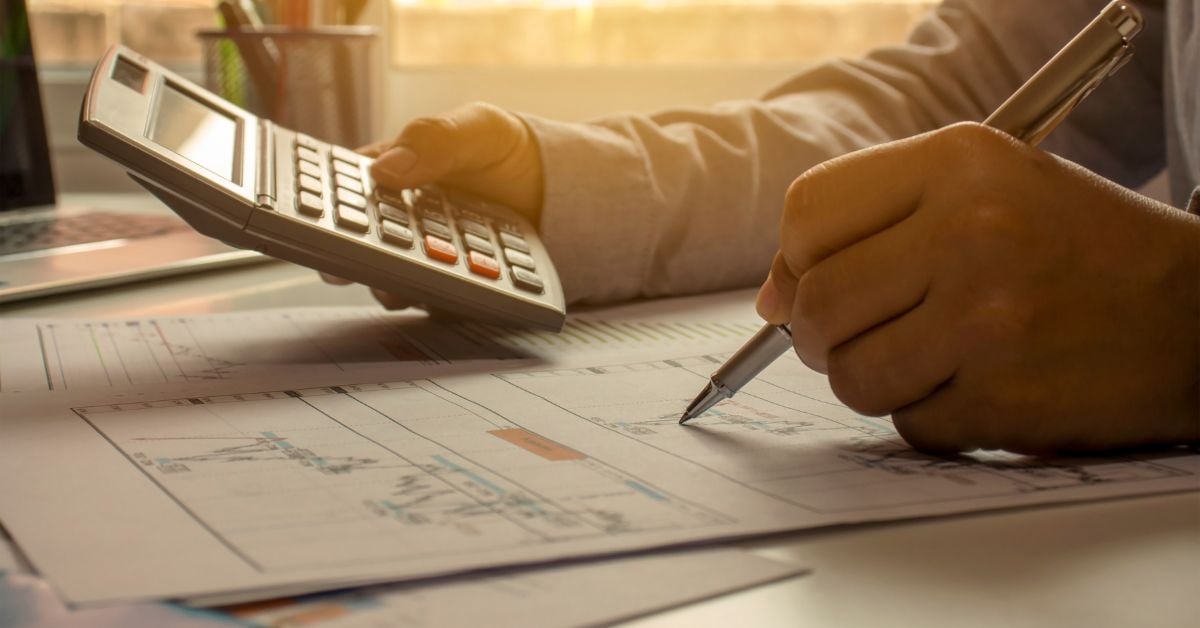 When considering purchasing a house in Melbourne, it is essential to take into account various financial factors. Here are some key financial considerations for potential homeowners:
Breakdown of Mortgage Rates, Down Payments, and Other Financial Requirements
Before beginning the house-hunting process, it is crucial to understand the financial requirements involved in purchasing a property. One of the most significant financial considerations is the mortgage rate.
Potential homeowners should research and compare different loan rates to determine which one is the best fit for their budget and financial goals. It is also essential to consider the down payment required for the property. A 20% deposit is necessary to avoid additional lender's mortgage insurance (LMI) fees.
Other financial requirements to consider include solicitor fees, building inspection fees, pest inspection fees, and settlement fees. These fees can add up, so it is important to budget accordingly and negotiate where possible to keep costs down.
Tips for Budgeting and Saving for a House
Organizing finances and establishing a buyer's budget is the first step when preparing to buy property in Melbourne. Potential homeowners should set a savings goal and create a budget that includes all necessary expenses, such as mortgage repayments, solicitor fees, and inspection fees.
It is also essential to consider loan options and lenders to determine the best fit for your financial situation. A mortgage broker can help potential homeowners navigate the intricacies of the home loan process and find the best loan options available.
First Home Buyers Incentives in Melbourne
First home buyers in Melbourne may be eligible for various concessions and grants, which can significantly reduce the cost of purchasing a property. As of 2023, the State Revenue Office of Victoria offers first home buyer duty exemptions and concessions. Specifically, first home buyers can receive:
A duty exemption for properties with a dutiable value of $600,000 or less.
It's important to note that while established homes are no longer eligible for the First Home Owner Grant (FHOG), buyers of established homes may still qualify for these duty exemptions or concessions if they meet other eligibility criteria​​.
Additionally, the First Home Owner Grant (FHOG) in Victoria offers $10,000 for eligible buyers purchasing or building a new home valued up to $750,000. This grant is focused on new homes, distinguishing it from the duty exemption or concession available for both new and established homes​​.
It is crucial for first home buyers to research and take advantage of these opportunities, as they can provide significant savings in the home buying process. Understanding and utilizing these incentives can make a substantial difference in the affordability of purchasing a first home in Melbourne.
In conclusion, purchasing a house in Melbourne requires careful consideration of various financial factors.
By researching loan rates, budgeting, and taking advantage of concessions and grants, potential homeowners can navigate the process with confidence and achieve their dream of owning a property in Melbourne.
Additional Living Expenses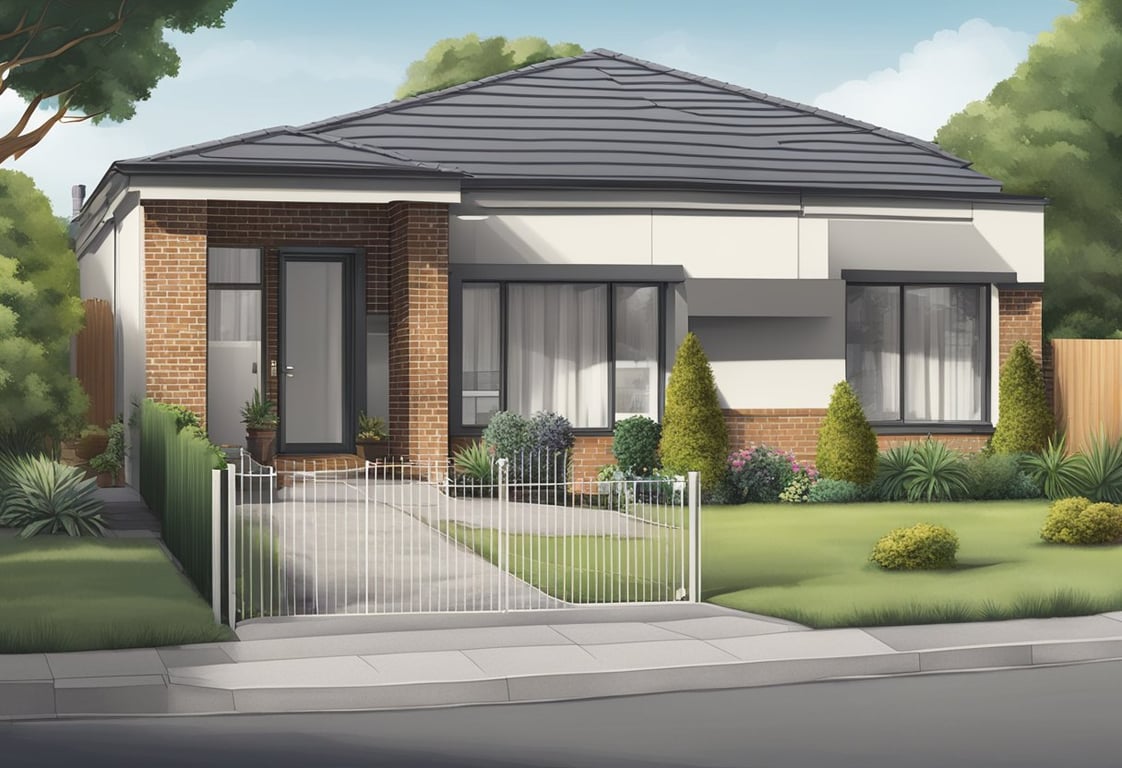 In addition to mortgage repayments, there are a number of other expenses that come with owning a property in Melbourne. These expenses can add up quickly, so it's important to factor them into your budget when determining what you can afford.
One of the biggest expenses is stamp duty, which is a tax paid to the state government when you purchase a property. The amount of stamp duty you'll need to pay depends on the price of the property and whether or not you're eligible for any concessions or grants.
"Research suggests that for an $800,000 house, you're looking at saving up $170,000 for the deposit and servicing a mortgage of $680,000. That's about $3,000 a month at current rates."
Another expense to consider is council rates, which are paid to the local council and cover services like garbage collection, road maintenance, and community facilities. These rates can vary depending on the suburb and the size of the property, but they are typically paid quarterly.
Home insurance is another expense to consider. This type of insurance covers the cost of repairing or rebuilding your home in the event of damage from things like fire, flood, or storms. Contents insurance is also recommended, as it covers the cost of replacing your belongings if they are damaged or stolen.
Utility bills, including electricity, gas, and water, are also an ongoing expense.
"The average single-person household in Melbourne spends around $75 a month on electricity, two-person households spend an average of $102 per month, and four-person households around $136 per month."
Gas usage tends to vary less than electricity in terms of household size.
Finally, it's important to budget for maintenance and repairs. Owning a property comes with ongoing maintenance costs, such as repairing a leaky roof or fixing a broken appliance. It's important to have a savings goal set aside for these expenses.
When buying a property, it's important to negotiate and research your options. Consider using a mortgage broker to help you find the best home loan for your needs. It's also important to get pre-approval for your loan before attending auctions or making an offer on a property.
Don't forget to factor in conveyancing costs and solicitor fees, as well as building and pest inspections before signing a contract of sale.
In summary, when considering whether you can afford a house in Melbourne, it's important to factor in additional living expenses beyond just mortgage repayments. These expenses can add up quickly, so it's important to budget accordingly and research your options to find the best deal.
Suggested reading: Complement your current read with our expert analysis on Melbourne's property trends: What is happening to property prices in Melbourne?
FAQs on 'Can I Afford a House in Melbourne?'
What salary do you need to buy a house in Melbourne?
According to a financial analysis, to comfortably afford a median-priced house in Melbourne, one needs a minimum salary of $2,820 per week, or a taxable income of $146,640 per year. This figure is more than double the city's median salary of $67,600​​.
How much do you need to earn to buy a $500k house in Australia?
For purchasing a $500k house in Australia, an individual needs to earn around $100,000 per year to manage the mortgage payments comfortably​​.
What is the average age of first-home buyers in Australia?
The average age of first-home buyers in Australia is currently 36. This reflects the unique home buying journey of Australians and suggests that homeownership remains a viable option for younger Australians​​.
Is $100k a sufficient salary to live in Melbourne?
A salary of AUD 100k is considered decent for living in Melbourne, allowing for a good lifestyle, though it may limit savings potential. Typical expenses can include rent of $400–$500 per week and groceries of $150–200 per week​​.
At what age do most Australians buy their first home?
The average age for Australians buying their first home is between 31 and 33 years. The majority of these buyers are couples, often with children, according to statistics from the ABS​​.